Hilton Lexington Downtown - Lexington, KY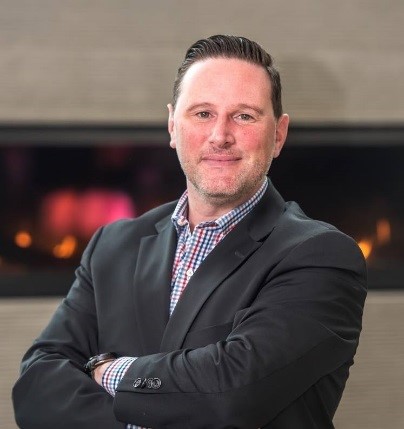 In this series, AHLA recognizes some of the incredible General Managers that make our industry so special. The GM's who take great pride in serving their valued guests and managing their hard-working employees. The GM's who have gone above and beyond and overcome enormous obstacles in their lives to make a positive difference in the hotel and lodging community.

Years in Hospitality:
16 Years 
Alex's Story:
Over the last decade, Alex has proven himself as a rising star in the industry. His roles have ranged from front office, director of revenue management, director of operations to his current role as General Manager of the Hilton Lexington in downtown Kentucky.
In Alex's first General Manager position at the Westin Jekyll Island – a 200 room property – he oversaw a $41 million construction project, scored in the top percentile for great leadership by his management team, received a 4 diamond AAA rating and produced revenues of over $12.5 million in 2016. During his tenure as general manager – prior to his transfer with New Castle Hotels & Resorts to Lexington - the property also ranked as one of the top ten Westin hotels in North America.
Under Alex's leadership, hotel staff were trained months prior to hurricane season on how to best deal with the impacts a storm could have on the property/area. These debrief meetings were meant to aid in curbing the stress and anxiety from a natural disaster. Because of this training, when Hurricane Matthew hit the area in 2016 and Jekyll Island was evacuated, Alex was able to quickly ensure his team was safely relocated to a city further inland while he and a few other key leaders moved into the hotel to brave the elements. Fortunately, the property itself was not severely damaged and only lost power for two days which allowed Alex's team to jump into action and aid those in the area whose homes and hotels were impacted by the storm. They offered discounted rates for displaced residents, fees were waived and food prices were lowered to accommodate their guests in need.
Alex has always gone the extra mile to ensure his guests and employees receive the best possible service and leadership. This is the reason he has become a recognized name within hospitality and we look forward to where his career will take him next!
On behalf of the AHLA community, we honor Alex as an AHLA Featured GM.
Know someone who deserves to be an "AHLA Featured GM"?
Email Lauren Pravlik with your story!
---