General Manager, Fairfield Inn & Suites, West Covina, CA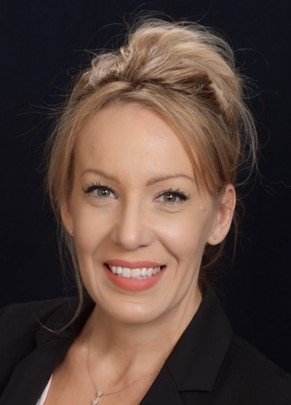 In this series, AHLA recognizes some of the incredible General Managers that make our industry so special. The GM's who take great pride in serving their valued guests and managing their hard-working employees. The GM's who have gone above and beyond and overcome enormous obstacles in their lives to make a positive difference in the hotel and lodging community. To see all of AHLA's Featured GM's, visit the AHLA General Manager Hall of Fame.

Years in Hospitality:
24 Years 
Christina's Story:
Christina embodies the Fairfield – Marriott culture: put people first, pursue excellence, embrace change, act with integrity and serve our world.
When she was first hired as the General Manager of the Fairfield Inn & Suites in West Covina, she personally interviewed all six hundred plus applicants leading up to the grand opening! While Christina's team was comprised of 94% staff with no prior hotel experience, she hired people from the local community whom she felt were passionate and would embrace hospitality and the Marriott culture. Since then, the hotel has exceeded budget every year with an ADR of $13 and 16% higher occupancy above their competition.
Christina's leadership is best demonstrated through her consistency and standards reinforcement. Her passion for the industry is infectious. She believes you can accomplish more through example and knowledge, rather than fear and authority. To motivate her team she encourages them to "think outside the desk".
A few years ago, Christina became a mentor to a young man she met at a local community event and told him that if he was interested in making a difference to come work at her hotel. Sure enough, years later when he came in search of a job, Christina hired him. Today Marco (Christina's protégé) has gone on to earn the Marriott Employee of the Year award – an incredible honor – and manage a Youth Development home for boy's which awarded Christina their "Golden Mentor Award" for making an impact on so many lives in the community.

Supporting the local business community is also a priority to Christina so she started a package program where if you stay 2 nights at the Fairfield and bring in a sales receipt from a local small business within 5 miles of the property, the tax from your receipt will be discounted on your nightly room rate.
In addition to being a great hotel manager, Christina also personifies Marriot's core values of 'serving our world' through her humanitarian efforts. Over the past 7 years the Fairfield staff has built two houses, cleaned up over 500 pounds of trash at local beaches and parks, created over 1,300 "bundles of love" for veterans and local missions, hosted mentor programs, and raised funds to support local causes, and much more! Christina feels Marriott gave her the ability to build a roadmap to SERVE.
Christina always says, "We want our guests to have a journey. A journey is when the trip is more important than the destination." Wise words from an inspiring GM.

On behalf of the AHLA community, we honor Christina as our Featured GM.
Know someone who deserves to be an "AHLA Featured GM" and added to our GM Hall of Fame? Email Lauren Pravlik with your story!
---