General Manager, Wyndham Lake Buena Vista Resort, Orlando, FL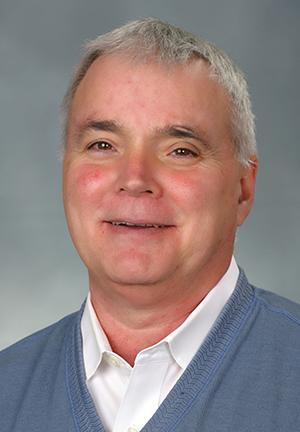 In this series, AHLA recognizes some of the incredible General Managers that make our industry so special. The GM's who take great pride in serving their valued guests and managing their hard-working employees. The GM's who have gone above and beyond and overcome enormous obstacles in their lives to make a positive difference in the hotel and lodging community. To see all of AHLA's Featured GM's, visit the AHLA General Manager Hall of Fame.

Years in Hospitality:
30+ Years 
Jay's Story:
Jay is a world-class hotelier with an out of the box mentality that serves him and his hotel well. He operates with an open-door policy for all hotel employees. The hotel team works terrifically well together and Jay attributes the teams' comradery to the success of the hotel.
The Central Florida hotel market is very competitive, but Jay is always at the forefront of innovation and creativity. To better position his unique property (Wyndham Lake Buena Vista) which has one tower with internal entrances and 2 smaller buildings with exterior entrances, he decided to split the hotel into 2 separate entities, the Wyndham (tower) and Wyndham Garden. Jay oversaw the entire process, from creation to final renovations. This change proved very successful and allowed each hotel to better customize its offerings to different clientele.
Over the past six years, the Wyndham has become very involved in community affairs. Childhood cancer hit home with Jay when his daughter Karli was stricken with bone cancer in 2010. This was a devastating blow for him and his family, yet in true Jay fashion, he turned this negative into a huge positive by focusing his efforts on philanthropy. He and his wife created the Arnie's March Against Childhood Cancer Walk-a-Thon. With his leadership, this event has raised over $500,000.
This spirit of community involvement naturally became part of the hotel's mission as well. The hotel has raised over $30,000 over the past six years for various organizations, including Arnie's March, Breast Cancer research, diabetes, Foster Angels, BASE Camp Children's Cancer Organization and more. Each year they host a sleep-over for BASE Camp in August before school starts and welcome up to 100 children that have or are fighting cancer for a night of food, fun, games and just being a carefree child.
One of Jay's most compelling qualities is his commitment to family. He is the father of four and spends a great deal of his time and energy on being a dedicated family man. He believes in family first and allows his associates the freedom to take time for their families. He knows the importance of being there for children and the hotel has been an Adopt-a-School member for several schools over the past six years. The hotel has donated food, supplies, gift certificates and time that has had a positive impact on the lives of many children. He makes sure the hotel and his team are contributors to the CFHLA Cares drives for the homeless students as well.
Jay Leonard truly exemplifies everything that makes our industry special. He gives his all to his family, the hotel and the entire Central Florida community. He works hard each and every day to make sure he and his team represent themselves in a professional and positive manner.
On behalf of the AHLA community, we honor Jay as an AHLA Featured GM.
Know someone who deserves to be an "AHLA Featured GM" and added to our GM Hall of Fame?

Email Lauren Pravlik with your story!
---