HYATT PLACE, D.C. NATIONAL MALL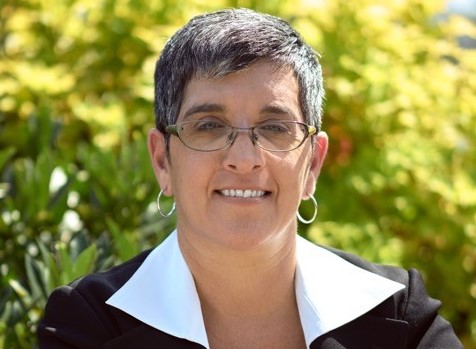 In the first of a new series, AHLA recognizes some of the incredible General Managers that make our industry so special. The GM's who take great pride in serving their valued guests and managing their hard working employees. The GM's who have gone above and beyond and overcome enormous obstacles in their lives to make a positive difference in the hotel and lodging community. 
Years in Hospitality:
24 Years 
Stacy's Story:
The first honoree we recognize is Stacy Smith. Born into difficult circumstances, Stacy struggled to stay in school and dropped out in the eighth grade.
Aspiring for a fresh start, Stacy moved to Washington, D.C. with only a trash bag of belongings and began her career in the hotel industry. In the face of internal unease and relative lack of education compared to her colleagues, Stacy realized she needed to emulate the people around her to develop skills she did not yet have.
This mantra defined her work ethic for the next 24 years to include 18 at Marriott and positions with BF Saul, Island Hospitality and Crescent Hotels and Interstate Hotels and Resorts. Today, Stacy is the General Manager of the Hyatt Place Washington D.C./National Mall. This past year, Stacy and her team generated an unprecedented $1.4 million in food and beverage sales and the hotel garnered a score of over 100% RevPar index within 5 months of opening.
In addition to her workplace achievements, Stacy went back to finish what she started as a kid and graduated from Falls Church High School in 2005 and went on to attend 2 years at Northern Virginia Community College. To teach young people the importance of perseverance and believing in one's self, Stacy mentors students at the Fairfax and Madison High Schools as well as the DC Preparatory School. Stacy also founded the CityPartner Pathways where she works with young adults that have had similar journey and obstacles.
Above all, Stacy wants people to know that: "Our lives are not determined by what happens to us, but how we react to what happens; not by what life brings us, but the attitude we bring life. A positive attitude causes a chain reaction of positive thoughts, evens, and outcomes." 
On behalf of the AHLA community, we honor Stacy as an AHLA Featured GM.
 
Know someone who deserves to be an "AHLA Featured GM"?
Email Lauren Pravlik with your story!
---