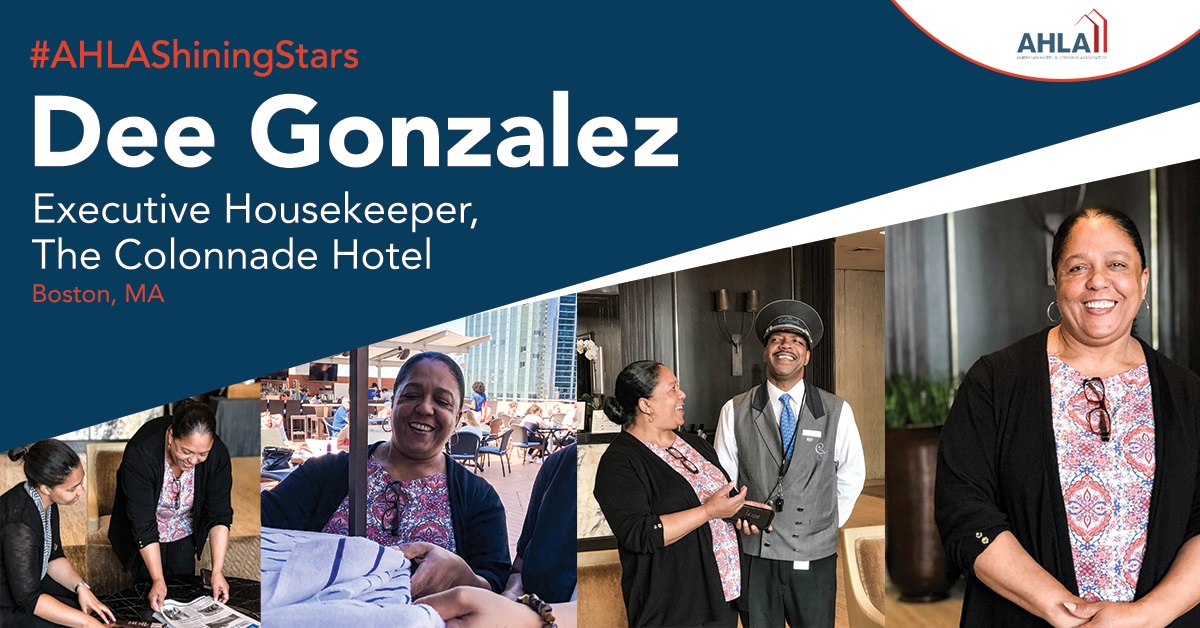 Dee's Story
Dee Gonzalez began her career in the hotel industry in the early 1970s when Boston's landmark Back Bay property, The Colonnade Hotel, opened on Huntington Avenue. Beginning as a room attendant, her hard work and persistence were recognized throughout Dee's role, and she swiftly moved up the ranks through several positions onsite. Dee left the hotel to pursue a new opportunity but then returned in the 1990s. Upon her return, Dee was named The Colonnade Hotel's Executive Housekeeper, overseeing all housekeeping operations in the hotel's 285 rooms and suites, as well as onsite event and conference spaces, and the city's only outdoor rooftop pool. Dee's commitment to hospitality is evident in her undying efforts to make each guest's stay memorable.
---
Interview with Dee:
Q: How did you get your start in the hotel business?
A: I started somewhat by chance into the industry. During school and while working in restaurants, I joined a hotel in the banquet department and from there my career took off. The early part of my hotel career was in food and beverage and then I moved into other areas such as night audit, sales and rooms division. It was also necessary to relocate to new cities on a regular basis to gain new experiences.  
Q: What do you enjoy most about your job?  
A:  This is the most amazing industry to be a part of. It is unique and exciting every day. The people you meet each day whether you work with them or they are guests, is one of the most rewarding components. Additionally, the opportunity to travel the globe is enhanced as part of this industry. 
Q: What has your role in the industry meant to you throughout your career?
A:  I believe the transition from protégé to mentor has been my most meaningful. I still rely heavily on critical mentors from my career path and know how important it is to have those people close to you where you can discuss ideas and thoughts with them for their experienced opinion. I find it humbling to have associates earlier in their career consider me a mentor for them. It may be difficult at times to recognize those associates may move on to new opportunities but the end result in knowing that I may have played a small part in their future success is very rewarding for me.