ForWard launched in 2018 as an annual conference to recognize the women of the hospitality industry and champion the next generation of leaders. Since then, it has grown to a year-round platform for engagement and vehicle to highlight female leaders. From in-person to online, thought leadership education to networking, ForWard harnesses the power of women to elevate the hospitality industry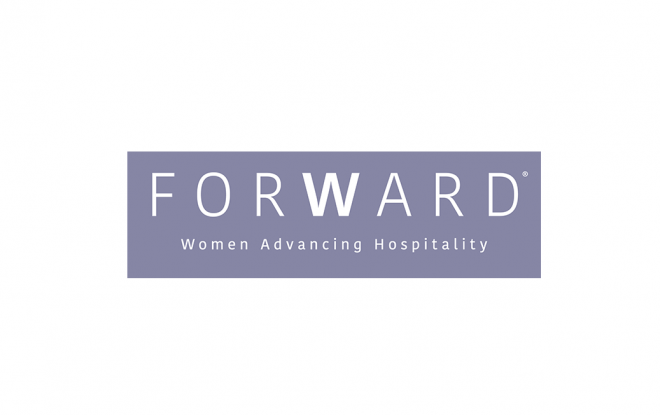 About the Event
ForWard has gone digital! Learn more about the ForWard Thinking Webinar Series.
It's time to recognize the women of the hospitality industry and champion the next generation of leaders. Over two impactful days, you'll hear important insights and candid remarks from some of the most successful women executives. We'll network, strategize, and share our knowledge to help our industry - and our women - make the next leap forward.
Learn More About Our 2021 ForWard Sponsors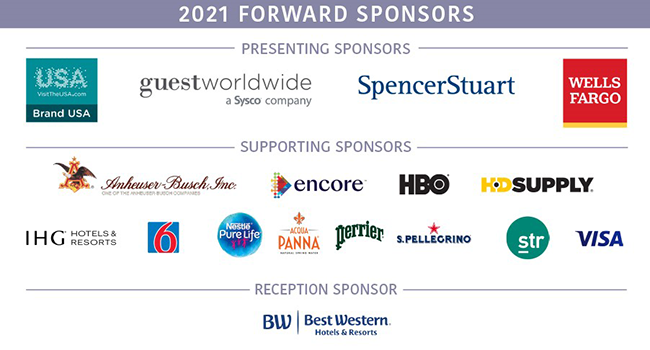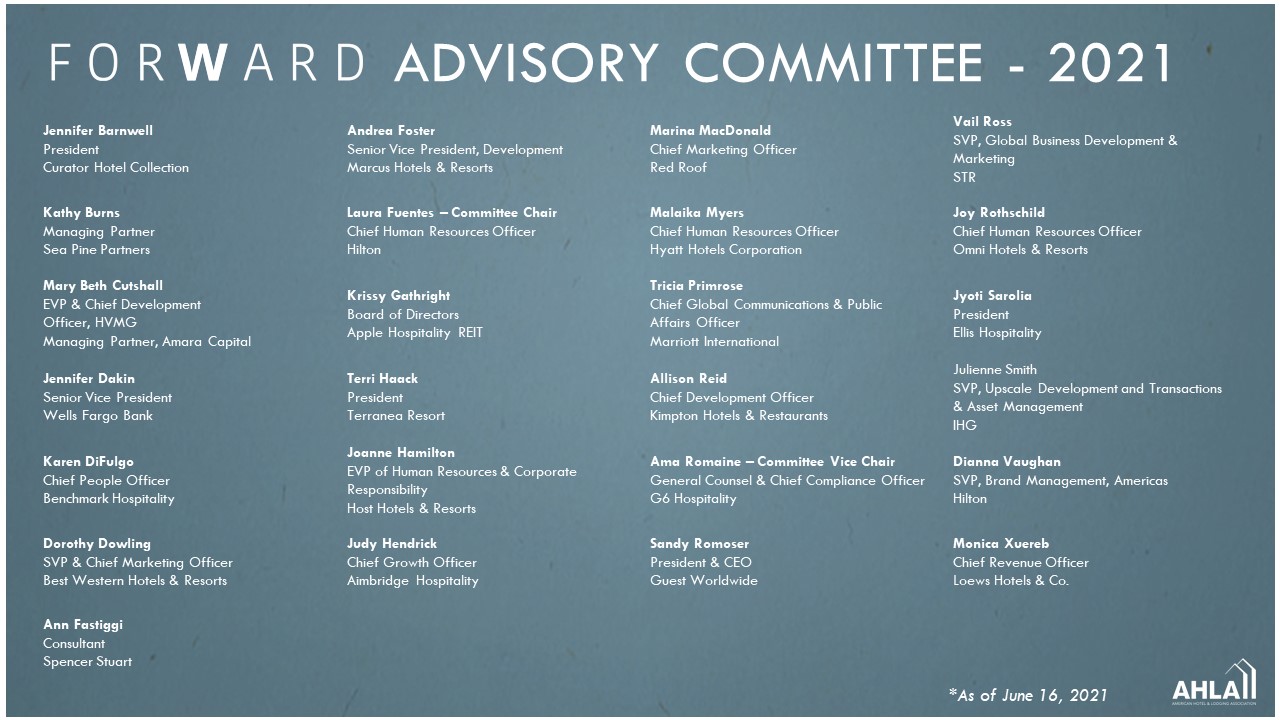 AHLA's ForWard Advisory Committee unites female senior executives to provide strategic guidance and mentorship and to help ForWard grow and expand throughout the industry.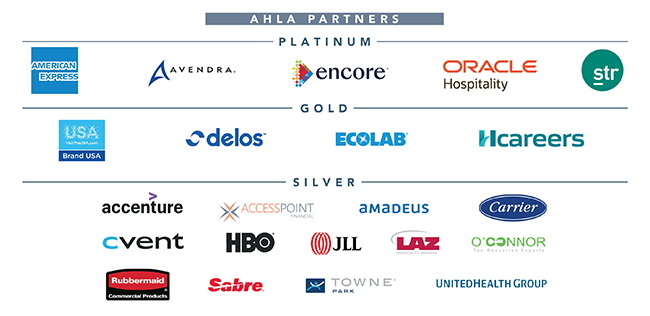 ForWard @ Hunter Hotel Investment Conference, May 2021 

Sponsorship Opportunities
Show your support for this groundbreaking event and join us as a sponsor of ForWard: Women Advancing Hospitality. 

Please contact Adrienne Weil for information on sponsorship opportunities for our 2022 event.
---