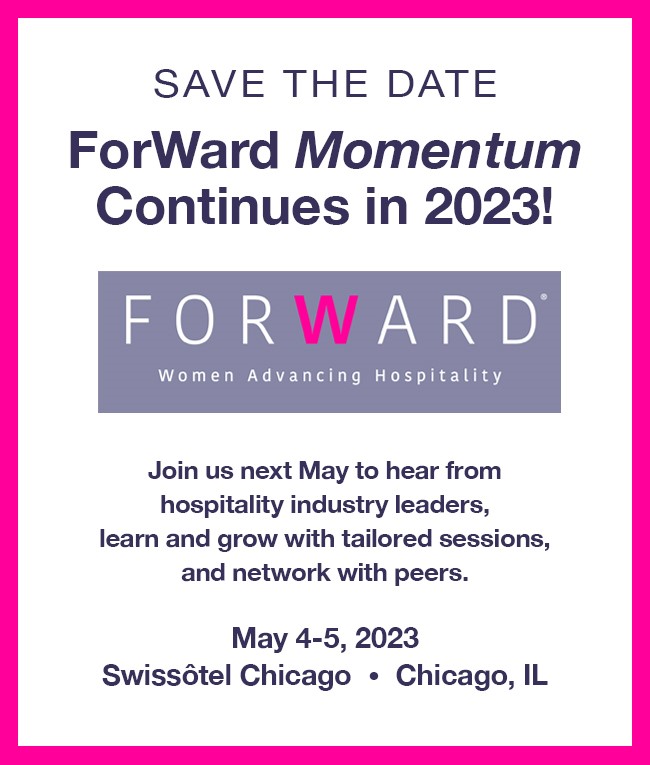 Registration Opens in September for ForWard 2023!
Please reach out to Allison Brennan with any questions regarding ForWard 2023, the ForWard Advisory Committee, ForWard Ambassador Program, or AHLA ForWarwd initiatives.
About the Event
ForWard launched in 2018 as an annual conference to recognize the women of the hospitality industry and champion the next generation of leaders. Since then, it has grown to a year-round platform for engagement and vehicle to highlight female leaders. From in-person to online, thought leadership education to networking, ForWard harnesses the power of women to elevate the hospitality industry.
ForWard Mission Statement
ForWard: Women Advancing Hospitality is an AHLA platform aimed at mentoring, educating, and leading women to the next level of their career. Through the collective power of ForWard, we are elevating hospitality to the number one industry for women.
Additional Resources
Want to lean more about leadership resources with AHLA? Click here.
ForWard Advisory Committee 
AHLA's ForWard Advisory Committee unites female senior executives to provide strategic guidance and mentorship and to help ForWard grow and expand throughout the industry.
View the 2022 ForWard Advisory Committee
ForWard Ambassadors
The ForWard Ambassador Program is open to AHLA members working in the hospitality industry that are passionate about the mission of ForWard: Women Advancing Hospitality.* Membership is not limited to any professional level or company type. Ambassadors will actively support the implementation of ForWard initiatives under the guidance of the ForWard Advisory Committee.
Thank You to Our 2022 ForWardSponsors
Thank you to our 2022 ForWard Sponsors! Please view this page to learn more about our sponsors. 
Ecolab is proud to be a Presenting Sponsor of ForWard. Ecolab (ECL) is the global leader in water, hygiene and infection prevention solutions and services that protect people and vital resources. Ecolab delivers comprehensive solutions, data-driven insights and personalized service to advance food safety, maintain clean and safe environments, optimize water and energy use, and improve operational efficiencies and sustainability for customers in more than 170 countries around the world.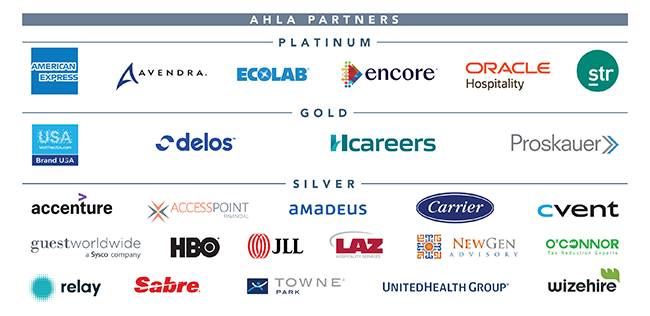 Questions?
---