2022 Virtual & In-Person SAFETY SUMMIT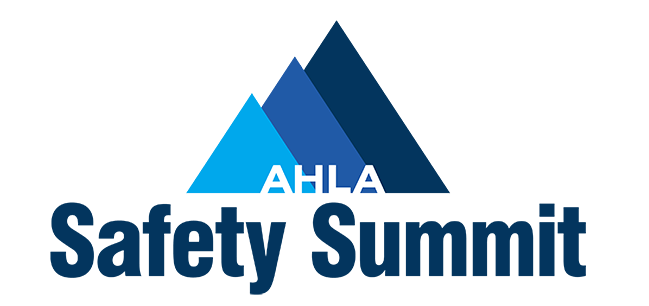 AHLA's signature safety-focused event returns with our annual Safety Summit. Join us for this year's event as we welcome safety and security experts to discuss some of our industry's most pressing issues.
Key topic areas include:
Thank you to our 2022 Safety Summit Sponsors! Please view this page to learn more about our sponsors.
Ecolab is proud to be a Presenting Sponsor of AHLA's Safety Summit. Ecolab (ECL) is the global leader in water, hygiene and infection prevention solutions and services that protect people and vital resources. Ecolab delivers comprehensive solutions, data-driven insights and personalized service to advance food safety, maintain clean and safe environments, optimize water and energy use, and improve operational efficiencies and sustainability for customers in more than 170 countries around the world.
Relay is establishing a benchmark for the next technological revolution that focuses on innovative, durable, and highly adaptive voice-first technology for the hospitality industry and beyond. Our vision is to empower teams of any size with technology that allows them to safely and quickly connect to the people and information they need to get their jobs done more efficiently.
Agenda
10:00 AM - 12:30 PM EST
Session flow noted below:
Session #1: New Safety Certification & More from AHLEI
Five-Star Promise: Beyond the Employee Safety Device
Cybersecurity: 2022 and Beyond
No Room for Trafficking: Experts Weigh In
US Emergency Communications Impact on Hospitality
9:00 AM - 2:00 PM EST
Session flow noted below:
Setting the Scene: Macro analysis of today's landscape from leading industry expert organizations
Public health – hear the latest from Ecolab's research on health concerns and guest safety
The Evolution of Safe Stay
Deep Dive: Indoor Air Quality & Guest Safety
No Room For Trafficking: Loyalty Programs & Survivor Support
Cybersecurity & Beyond: Federal Intelligence and Implications for Your Business
Five-Star Promise: Inside Implementations