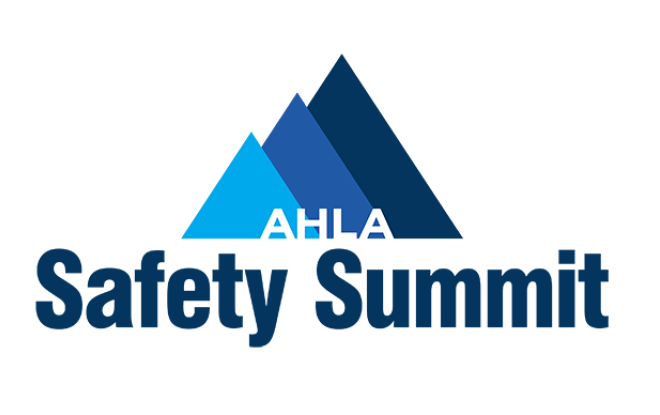 About the Event
The AHLA Safety Summit took place on April 14, 2021. Missed the event? Tune into our Headliners Session and a number of our Breakout Sessions below.
View the Full Program
Learn More About Our 2021 Safety Summit Sponsors
Watch Session Recordings Below
Watch Session Videos Below
Headliners Session
Chip Rogers, President & CEO, AHLA
Dr. Andy Cooper, Senior Vice President of Research, Development & Engineering, Ecolab
Vimal Kapur, President & CEO, Honeywell Building Technologies
Hark Hoplamazian, President & CEO, Hyatt Hotels Corporation and AHLA Chair of the Board of Directors
Senator Jacky Rosen (D-NV)
Chris Krebs, Former Director of Cybersecurity and Infrastructure Security Agency (CISA)
Combatting Trafficking During COVID-19
Mar Brettmann, CEO & Executive Director, Businesses Ending Slavery and Trafficking
Lori Cohen, Chief Executive Officer, ECPAT USA
Ramon Padilla, Interim Director for the DHS Center for Countering Human Trafficking
Rosanna Maietta, Executive Vice President, Communications & Public Relations, AHLA; President & CEO, AHLA Foundation
Innovating A Safer Tomorrow
Barbara Sharnak, VP of Business Development & Marketing Strategy, Relay Pro
Alec Massey, Principal, PwC
Vanessa Ogle, CEO & Founder, Enseo
Tracy Ripa, Wyndham Hotels & Resorts
Your Role in Preventing Human Trafficking 
Yvonne Chen, Director of Private Sector Engagement, ECPAT-USA
Kalyn Stephens, Senior Vice President, Executive & Strategic Initiatives
Insights From An Ethical Hacker
Ted Harrington, Ethical Hacker & Executive Partner, Independent Security Evaluators 
Mike Blake, CEO, HTNG
A New Day For Safe Stay
Sarah Dinger, EVP, My Place Hotels
Randy Gaines, SVP, Operations, New Openings, Americas, Hilton
Rick Johnson, Vice President, Enterprise Operations, G6 Hospitality 
Louis C. Tripoli, MD, Consultant, 3E Care Solutions LLC
Amanda Crim, Vice President, Campaign Communications, AHLA
Questions?
---