Free Online Training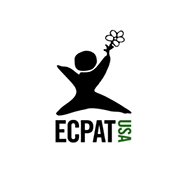 Hotel employees who have undergone training are more aware of trafficking when it happens – and are more willing to report it – than those who have not been trained. That is why hotels across the country are continuously expanding training tools and resources to ensure employees remain vigilant and have a deep understanding of the most up-to-date indicators to spot human trafficking. 
Sign up today to complete or bring a free 30-minute online human trafficking training program, available in 17 languages, directly to your hotel property. The training is targeted for hotel employees at all levels of a property, and the e-learning program can be accessed through ECPAT-USA's Learning Management System** or be licensed and hosted directly on an employer's Learning Management System.  
This training was produced by Marriott International in collaboration with ECPAT-USA and Polaris with the support of the AHLA Foundation, an ECPAT-USA corporate partner in protection.
Access the Training
Unpacking Human Trafficking
Produced by ECPAT-USA through funding from the AHLA Foundation, the "Unpacking Human Trafficking" report provides a summary of the laws of the 50 states relating to the display of human trafficking awareness posters in lodging facilities and the requirement that employees be trained to recognize and handle suspected incidents of human trafficking. See the latest Unpacking Human Trafficking Report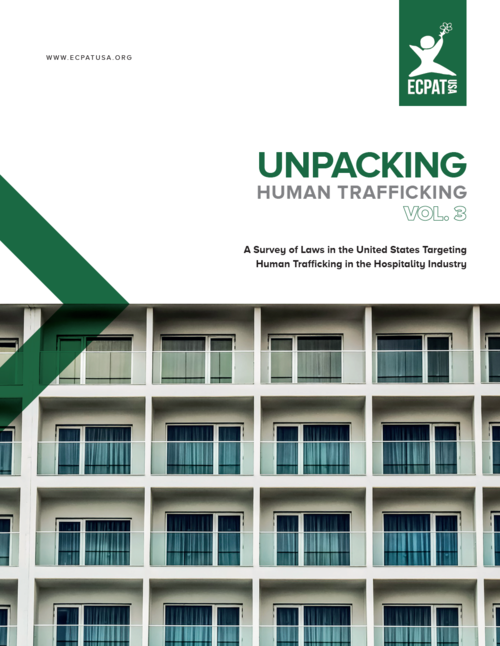 VIEW REPORT HERE
Overview
The No Room for Trafficking program is an AHLA and AHLA Foundation awareness program that builds on the industry's ongoing commitment and work to end human trafficking. Through elevating, assessing, educating and supporting the fight to end human trafficking, the campaign will ensure hotel employees are continuously developing a better understanding of ways to identify traffickers and potential victims in hotels.
Learn more about the AHLA Foundation's work to combat human trafficking HERE.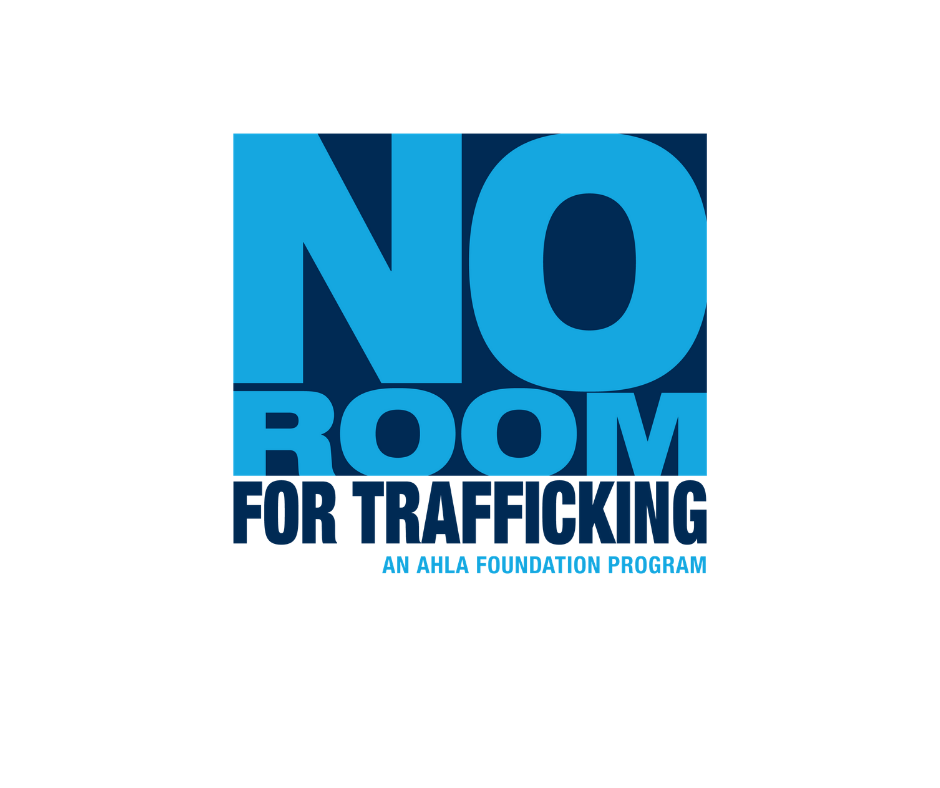 COMBATTING TRAFFICKING DURING COVID-19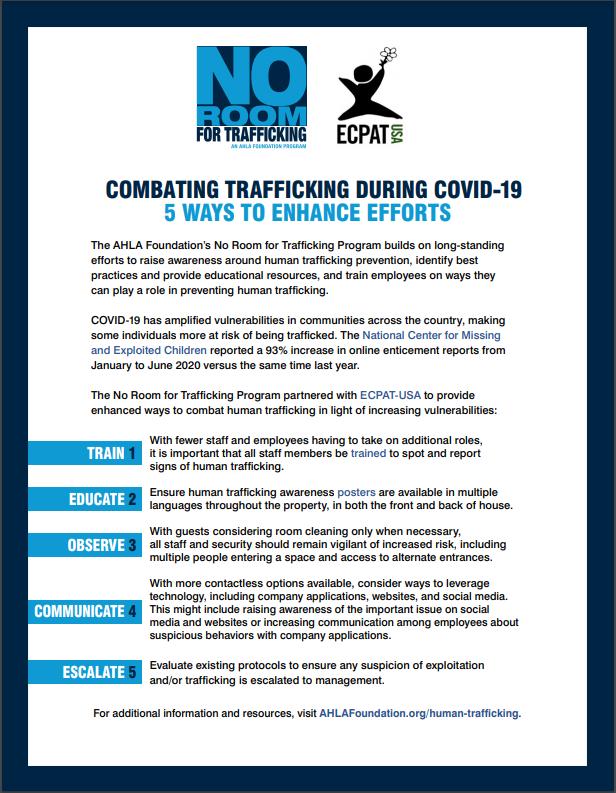 The AHLA Foundation teamed up with ECPAT-USA to develop five ways that hotels can enhance efforts to combat human trafficking in light of increasing vulnerabilities from COVID-19. 
Learn More
NRFT Training Events
AHLA and our partner organizations are hosting events all across the country to bring awareness to human trafficking!
Learn More
Member Resource Guide
This resource guide outlines several available tools and resources to train your employees to comply with applicable state laws.
Access
No Room for Trafficking Toolkits
These toolkits outline several ways to take action and join us in raising awareness about human trafficking prevention.
Access
NRFT Collateral
AHLA has developed this new feature, which will allow you to order No Room for Trafficking brochures and stickers right from our website. 
Click Here to Order!
AHLA and our over 27,000 members are committed to ending human trafficking. AHLA would like to thank our membership for their support and continued engagement in the No Room for Trafficking Campaign
Learn More
"Through vigilance, training and commitment to prioritizing the prevention of human trafficking, the hotel industry will continue to play an instrumental role in ending the scourge of this modern-day form of slavery"

- Chip Rogers, AHLA President & CEO
No Room For Trafficking Receives Top Honors
No Room for Trafficking, an AHLA and AHLA Foundation awareness program that builds on the industry's ongoing commitment and work to end human trafficking, was the recipient of a 2021 North American SABRE Award in the Non-Corporate Association category. The award recognizes superior achievement in branding reputation and engagement. See the list of winners here 

Hide from Display Display in Lists