September 16-17, 2020: Washington, D.C., Marriott Marquis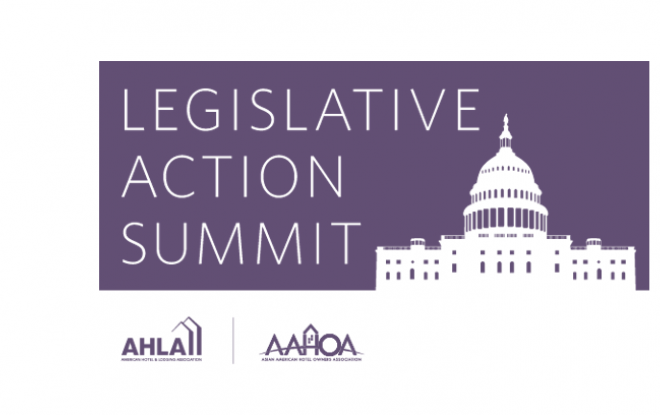 About the Event
Your Hotel, Your Voice, Your Day on the Hill
The hotel industry is coming together on Capitol Hill and you're invited!

Each year The American Hotel and Lodging Association (AHLA) and the Asian American Hotel Owners Association (AAHOA) unite the hotel industry to show lawmakers the strength of our industry in what could be your most important meeting of the year.  
LAS is a unique opportunity to join together with hundreds of your colleagues to meet congressional representatives from your home state, share your story, the story of our industry, and educate Congress on the important issues affecting the hotel and lodging business. Whether you work the front desk, manage a property, are a brand executive or hotel industry supplier, LAS is for you!
During the course of two days you will learn about the latest developments on the most pressing issues that are impacting hoteliers. From career development initiatives to the reauthorization of Brand USA to protecting consumers from online booking scams, you will educate your elected officials on Capitol Hill on this issues that impact our industry, our workforce and your bottom line.
We need your help to make these issues front and center with Congress. Join us to get the inside scoop from AHLA's government affairs team, Members of Congress and other industry experts. You will also learn how to effectively discuss these issues and have the opportunity to build a relationship with your Member of Congress.
Don't miss this incredible experience in the heart of the nation's capital! 

Hotel Accommodations
The Marriott Marquis, Washington, DC is the host hotel for LAS 2020. Please click here to book your room by August 25 at the group rate of $359++. 
Registration
Registration will be opening within the coming months. Please email Allison Brennan, abrennan@ahla.com, for any questions pertaining to this event. 
Questions?
---