July 20-22, 2021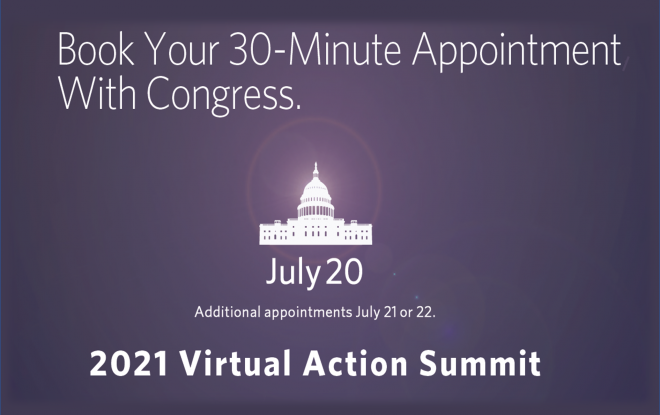 About the Event
Missed the session on July 20th? Tune into the recording below to catch the Virtual Action Summit training and update.
YOU HAVE 30 MINUTES TO TELL A MEMBER OF CONGRESS HOW COVID IMPACTED YOUR BUSINESS. WHAT DO YOU SAY?

AHLA and AAHOA have teamed up to create The 2021 Virtual Action Summit, your direct line to Members of Congress and it's FREE to attend.
COVID-19 is the single worst event in the history of the American Hotel Industry. Worse than 9-11. Worse than the Great Recession. Thousands of hotels and hotel jobs are still at stake. This summit is your one opportunity to have a personal conversation with your elected officials. This is YOUR chance to tell Members of Congress from your district, they need to support and pass the Save Hotels Jobs Act. This hotel-specific relief bill gives our industry the best chance for recovery.

During 30-min virtual meetings, you'll join fellow hoteliers from across your home state in conversations with your elected officials. If this is your first meeting, not to worry, the AHLA team will get you up to speed so you know exactly what to expect. These meetings are an opportunity to share your story, or listen to others, but the most important thing is that you attend!  Congress responds to strength in numbers.

WE NEED YOU AND ALL YOUR COLLEAGUES TO REGISTER AND ATTEND THE 2021 VIRTUAL ACTION SUMMIT!

IMPORTANT:
Space is Limited and Reserved On a First Come, First Served Basis
ALL Registrants Must Attend
Kick off AHLA 1-hour debrief call will be July 20 followed by virtual meetings with Members of Congress on July 21 or 22

Please email Allison Brennan if you have any questions regarding registration. 
Please contact the Soapbox Helpline directly at (202)362-5910 for questions regarding your Congressional appointments and your itinerary.
Questions?
---