Partner Spotlight - Access Point Financial, LLC

Most Recognized and Trusted Capital Solution for Hoteliers
We are a direct hospitality lender that provides bridge, capex, construction, mezzanine, preferred equity, and permanent financing to qualified hoteliers throughout the United States & Canada. Our loan programs are flexible and are typically used for refinance, construction take-out, renovations or brand-mandated PIPs, and value-add transactions, such as asset repositioning, hotel conversions, and ground up construction. Our programs are designed specifically for the hospitality industry and offer an alternative to traditional bank financing. We understand the complexities of the industry and are uniquely positioned to customize our loan programs to meet the needs of our clients even during periods of volatility.
Access Point Financial's established team of hotel financing veterans have more than 125 years of combined experience in the hospitality and commercial real estate finance sector. Our team's proven track record of sourcing, structuring, servicing and advising our clients, combined with our in-depth knowledge of the lodging industry enables us to quickly assess each opportunity with accuracy.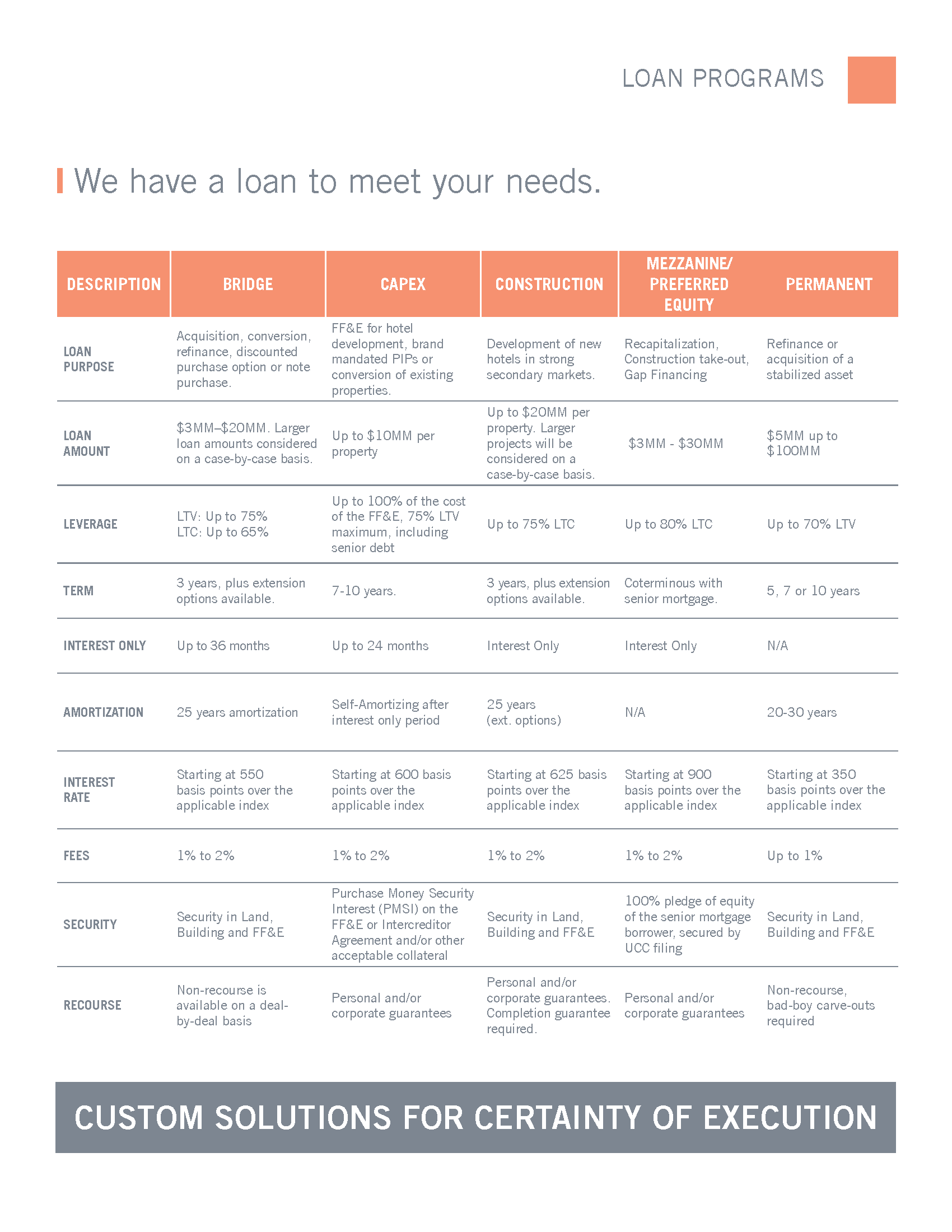 COVID-19 Blog
Access the four part series using the link below. This is intended to help hotel owners and investors plan their financial strategies during the changing market conditions of COVID-19.
What can AHLA do for you?
Learn more about partnership opportunities.
Contact Today!