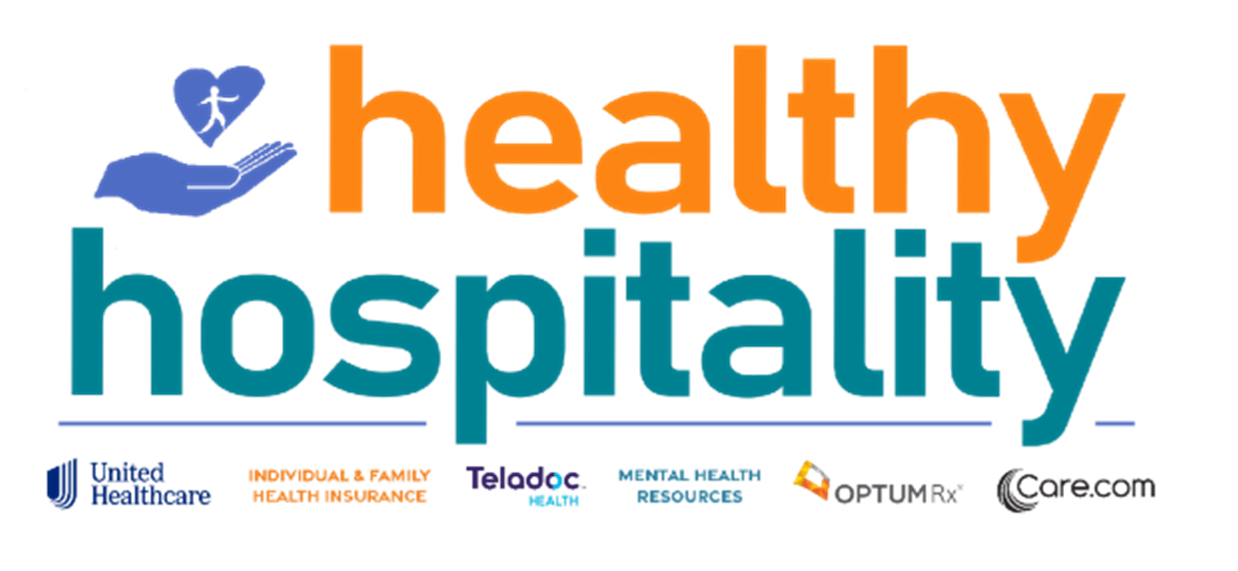 Simple. Convenient. Accessible.
We know hospitality. Let us help you.
Healthy Hospitality offers a curated suite of health and wellness solutions for your team, including options with no cost to employers. Visit healthy-hospitality.org for more information!
Exclusive Pricing and Solutions from UnitedHealthcare
Members-only pricing and solutions from UnitedHealthcare for association members nationwide.
All supplier and hospitality members qualify for UnitedHealthcare's legacy program with discounts available on medical, dental, and vision products.
Up to 5% savings on fully insured (51+ employees) medical, dental, and vision benefits.
Up to 5% savings on ASO medical baseline fees and services.
Contact hospitalityhealth@uhg.com
Active Minds
Access a free resources hub for help during the COVID-19 pandemic, including stress management, community building from a distance, and tips for remote workers.
Access here
PatientsLikeMe
The world's largest personalized health network helps people find new treatments, connect with others and take action to improve their outcomes. 
Access a community for anyone concerned about symptoms and/or diagnosed with COVID-19, as well as anyone suffering from anxiety and depression, to come together and discuss coping mechanisms and support each other.
Learn More
Substance Use Disorder Helpline
In crisis? Call for immediate help anytime from anywhere. A person and/or a family member may talk with a licensed recovery advocate about their concerns and needs, get a referral to a professional who can develop a personalized treatment plan and access family support resources. Call 1-855-780-5955,
Learn More
Ben's Friends
Hospitality-focused substance abuse support network. Join a safe environment with others who understand the unique challenges experienced by people on the front lines in restaurants, hotels, and other hospitality industries.
Learn more
Crisis Text Line
In crisis? Text for immediate help anytime from anywhere. Connect with a Crisis Coordinator within 25 seconds on average. Communicate until you feel safe. Text HELLO to 741741.