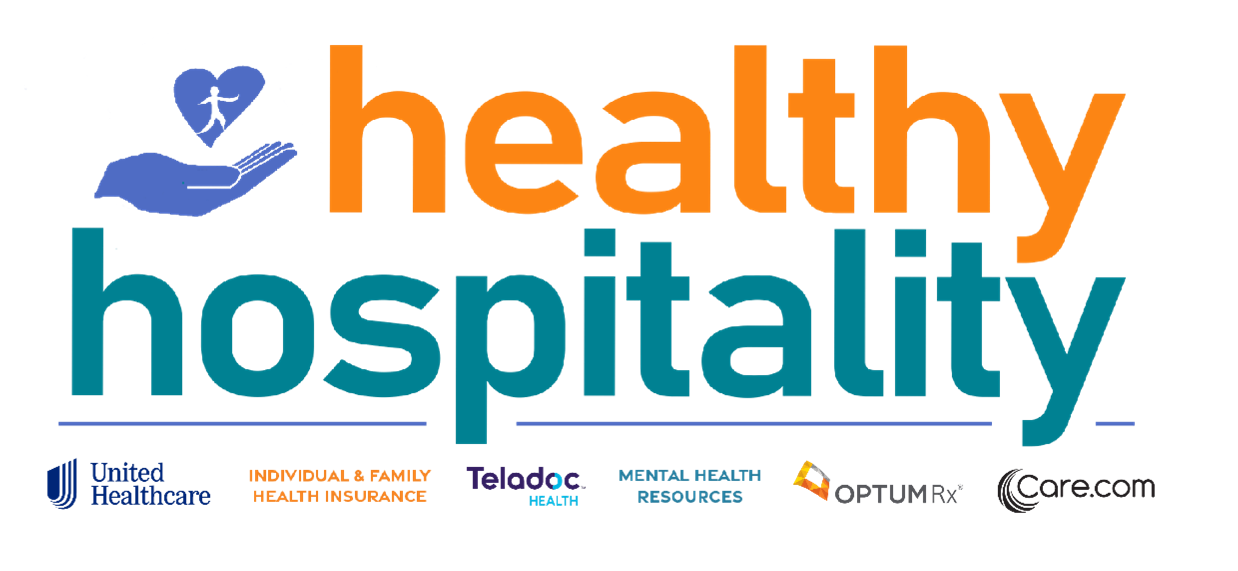 Simple. Convenient. Accessible.
We know hospitality. Let us help you.
Healthy Hospitality offers a curated suite of health and wellness solutions for your team, including options with no cost to employers. Visit healthy-hospitality.org for more information!
Exclusive Pricing and Solutions from UnitedHealthcare
Members-only pricing and solutions from UnitedHealthcare for association members nationwide.
All supplier and hospitality members qualify for UnitedHealthcare's legacy program with discounts available on medical, dental, and vision products.
Up to 5% savings on fully insured (51+ employees) medical, dental, and vision benefits.
Up to 5% savings on ASO medical baseline fees and services.
What can AHLA do for you?
Learn more about partnership opportunities.
Contact Today!