Overview
Technology has transformed travel. Every 60 seconds, Americans make 500 hotel bookings online. From the ever-evolving online channels, to desktops to mobile phones and Internet-enabled devices such as smartwatches, booking hotels online is a booming business. The hotel industry has been on the front lines of the evolving digital landscape for decades, partaking as one of the first industries to move the entirety of its products to the online marketplace in which hotel and lodging businesses now make up 15 percent of all online commerce on the U.S. internet.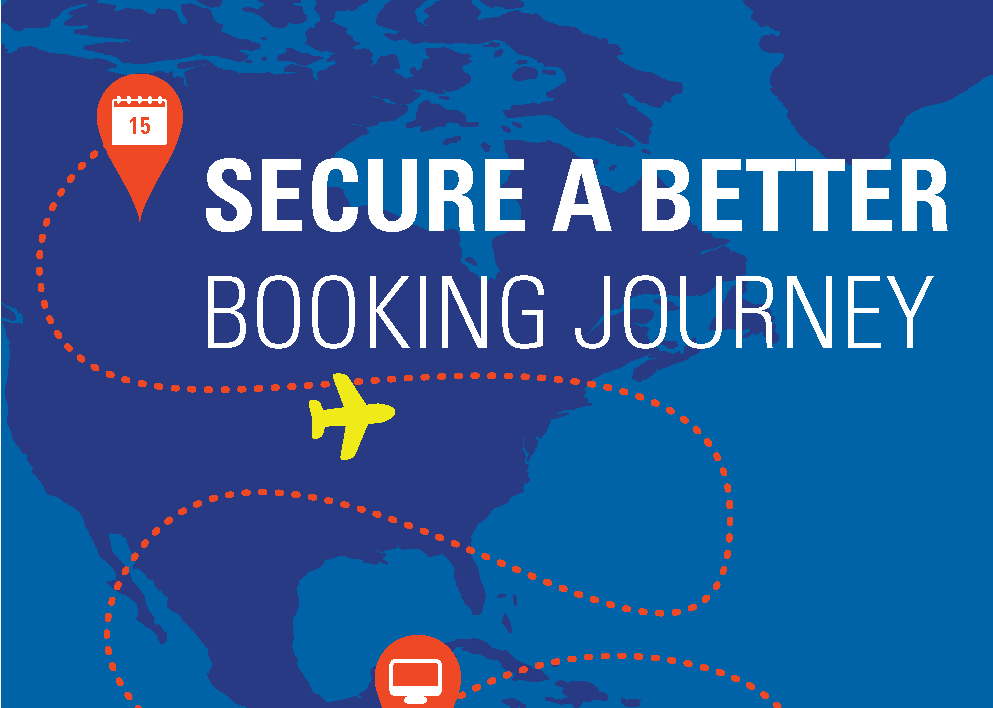 Consumer Tips
Look before you book.

Some of these booking sites will go so far as to use the hotel's brand name in the URL. Take an extra minute to make sure you're on the real hotel's booking site. Always check the URL address. Although the hotel name may be part of the URL, double check the website address to ensure it's not a third-party vendor stealing a hotel's identity. Make sure you know who you're giving your information to.

Take advantage of loyalty programs.

Sign-up for loyalty programs at your favorite hotels. They're free and offer amazing benefits… And they're only getting better, as hotels continue to introduce new perks to their programs. Always book directly with the hotel to make sure you're getting your points.

Be sure you call the hotel directly and ask the right questions when booking

to ensure you protect your information, your reservation, your points and your credit card information.

What is the cancellation/trip change policy?

Is it a secure payment site? The URL should have a small lock and should start with https:// as opposed to just http://.

Is the site, in any way, affiliated with the hotel?

Booking directly with the hotel

or a trusted travel agent can help ensure you get what you want and need from your reservation and often provides the better value.
AHLA Position
Transparency, consumer choice, and guest satisfaction are at the core of the hotel industry's business model. AHLA is raising awareness among consumers, Congress, and federal agencies to make sure guests have all the necessary information prior to booking their hotel reservations. With so many ways to book a reservation, it's important to make sure consumers understand how to slow down, search smarter and make the best decisions throughout the booking process for themselves and their families. Consumers should know what to look for before they book a hotel reservation.
Have you been scammed or deceived when you booked a hotel reservation? File a complaint here.
Key Stats
Online booking scams are on the rise as fraudulent websites and call centers continue to trick consumers.
Consumers are being increasingly misled into making hotel reservations through fraudulent websites and call centers operated by third-party affiliates of online booking agencies – giving the false appearance of being a hotel's website.
In 2015, just 6% of travelers reported booking on what they believed was a hotel's official website, only to find they had booked on a fraudulent site not affiliated with the hotel. Just two years later, the number of travelers who have experienced this has nearly quadrupled to 22%.
That amounts to 55 million hotel bookings of this type each year, translating to some $3.9 billion in bad bookings.
As consumers increasingly move to mobile booking, smaller screens also make it harder for consumers to differentiate between the scam site and the legitimate hotel's website.
Consumers want transparency and choice throughout the booking process and don't realize that online booking sites – or "digital middle men" – often use misleading marketing practices.
Many consumers shop with online travel agencies, third-party affiliate sites – or, "digital middle men" – because they believe these sites present them with the best deals and allow them to compare all the options.
In reality, these sites can present consumers with a series of false choices and misleading marketing messages that can lead to incredibly aggravating experiences and ruined vacations.
False Choices – The overwhelming majority of consumers (74%) are unaware that they're just comparing between the same two companies: Expedia and Priceline.

Expedia owns thousands of online affiliates, including Trivago, Travelocity, Hotwire, Hotels.com, Egencia, CarRentals.com, Classic Vacations – controlling 75% of the online travel marketplace.
Priceline owns Kayak, Booking.com, Agoda, Rentalcars.com as well as thousands of online affiliates.
Together, Expedia and Priceline control 95% of the online travel market.

False Discounts – Recent data shows 79% of consumers use "digital middle men" because they believe they will find better deals. That belief is fueled by misleading marketing practices like "slash" or deep discounted pricing, which is not based on an actual room rate set by the hotel. Booking directly with the hotel results in a better value for consumers.
False Sense of Urgency – Almost half of consumers (45%) have reported being influenced by messages that say: "Only 2 rooms left!" These messages aren't based on the full room inventory from the hotel. They're just marketing tactics used to make consumers book faster. By going directly to the hotel website, you will ensure you're getting the most accurate information.
Search Smarter Video: False Choices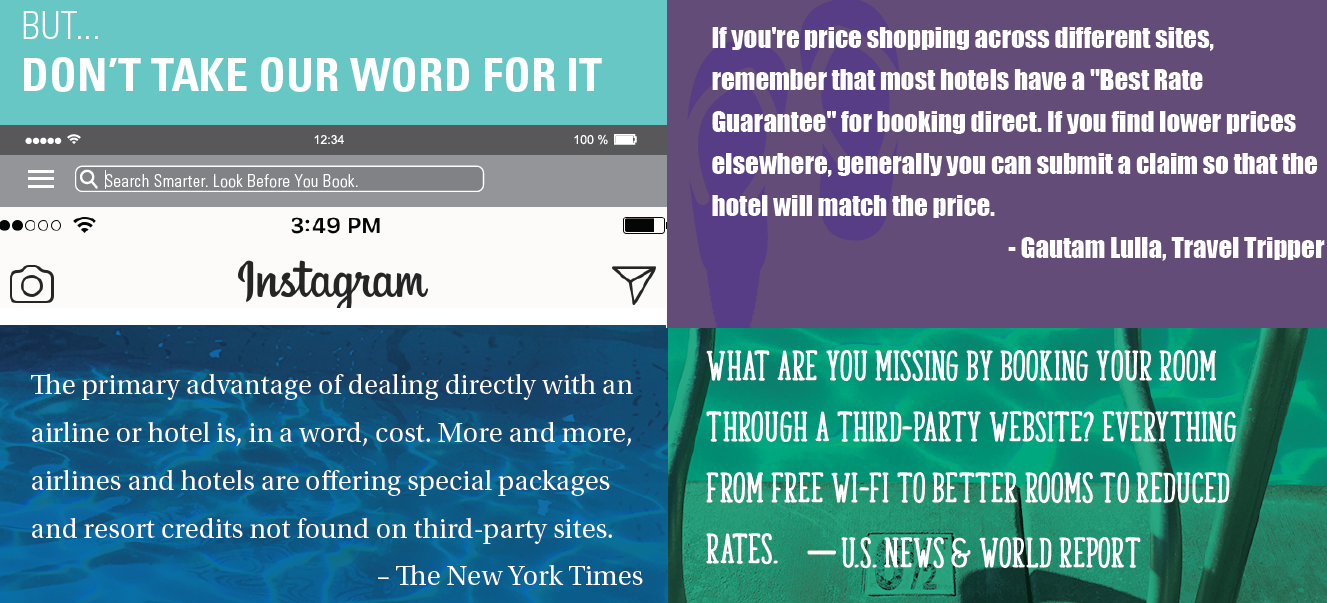 Talking Points
Members only resource offering high level bullet points on the key issues affecting our industry today.
Members Only
Take Action
Make your voice heard! Here you will have the exclusive access to innovative tools that will allow you to take immediate action on important legislative initiatives through concise emails delivered instantly to your Representatives urging their support of lodging-friendly positions.
Take Action