Advancing Women In Hospitality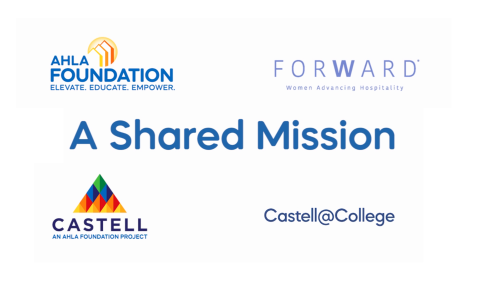 Many programs, one common goal.
AHLA is dedicated to advancing women in hospitality and creating a path to leadership roles with a seat at the table. Through AHLA's ForWard and the AHLA Foundation's leadership, mentorship and scholarship programs, we are working to bring opportunities to women at all stages of their careers by opening doors and expanding opportunities.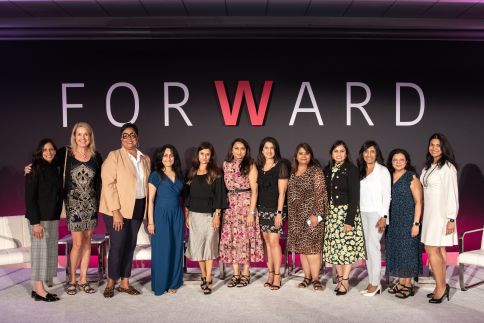 ForWard: Women Advancing Hospitality
ForWard: Women Advancing Hospitality is an AHLA platform aimed at mentoring, educating and leading women to the next level of their career. Through the collective power of ForWard, we are elevating hospitality to the number one industry for women.
Learn More
Castell: An AHLA Foundation Project
The Castell Project merged with the AHLA Foundation to further strengthen and accelerate the industry's commitment to elevate women in hospitality. The AHLA Foundation's BUILD & ELEVATE programs accelerate the advancement of women in executive leadership.
Become A ForWard Ambassador!
open to anyone at all levels interested in networking, connecting and learning from others to advance women in hospitality.
Email to Join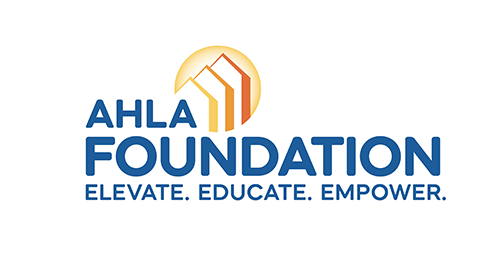 Many AHLA Foundation's programs are aimed at providing women and other historically underrepresented groups a path toward hospitality leadership.
AHLA Foundation DE&I Leadership Academy
DE&I Leadership Academy is part of the Foundation's programs under the industry's DE&I commitment. The Leadership Academy is a multi-month facilitated learning experience focused on inclusive leadership and courageous conversations for C-suite executives in the industry. Participants start with an immersive, in-person kickoff session and continue with sustainment sessions conducted virtually.
Scholarship Program
The AHLA Foundation's two scholarship programs are designed to support the academic needs of two-and-four-year hospitality students at hospitality schools around the country and the professional development needs of AHLA member staff.
Mentorship Program
The AHLA Foundation's first-ever mentorship program features 30+ career development topics to choose from and intercompany matching.