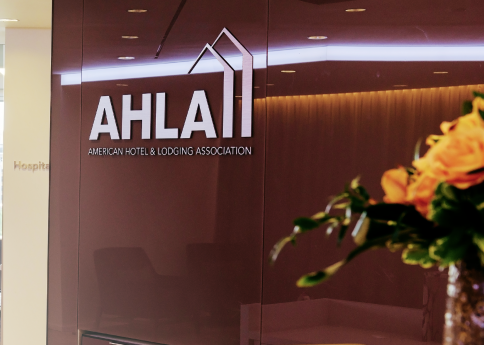 Working at AHLA
AHLA is a dynamic trade association headquartered in D.C., with a tradition of serving the hospitality industry for more than a century. Whether you are advocacy focused, or looking to enhance our member value proposition, you can be sure that the work you do here, will have a lasting impact. We are seeking results-oriented professionals who are driven to make a difference, share the same goals and have a sense of purpose to support our industry. We offer a collaborative work environment, competitive salary, generous benefits package, and the opportunity to be part of a successful organization that truly values the creativity and innovation of its staff.
About AHLA
AHLA & AHLA Foundation Job Openings
AHLA Job Benefits
AHLA's competitive benefits package includes:
Paid Time Off, paid Holidays, time off between Christmas and New Years
Healthcare benefits – Medical, Dental, and Vision
401(k) Retirement Plan with company match up to 6%
Short and Long-Term Disability coverage
Life Insurance coverage
Flexible Spending Accounts for: health care, dependent care, transit and/or parking expenses
Please add tuition reimbursement and flexible work schedule under the benefits section
Start Your Career at AHLA
AHLA and AHLA Foundation's internship program is built on teaching concrete professional skills that apply to any workplace, from AHLA and beyond.
Learn More
 

Find Industry Careers

Hcareers is the largest hospitality talent source (and job board) in North America that has been serving this burgeoning industry since 1998. It is a real-time, tech-first, hospitality-focused solution for both employers (and candidates) that is run by an experienced team of professionals who are whole-heartedly focused on addressing the industry's greatest challenges, which are talent acquisition and career management. If you are looking to secure the best talent in the industry.




By teaming with the nation's largest job site for hospitality jobs, AHLA's Career Center, powered by Hcareers, unites employers with job seekers of all skill levels and specialties. For students, we offer an onset of resources to give you a competitive advantage in the preparation of your future hospitality career. Hotel jobs are just a click away.