Next Session: Coming Soon!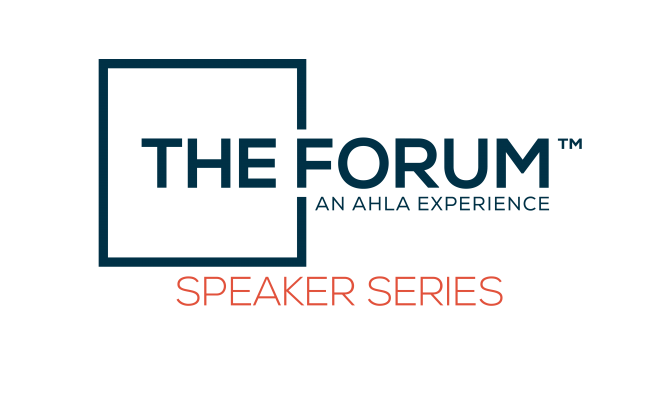 About the Event
Building off the tremendous success of The Forum: An AHLA Experience™, this series continues a deep dive into both leadership strategy and the issues and forces that will shape the hotel industry of tomorrow. Join Chip Rogers, AHLA President & CEO inside The Forum as he engages business and political luminaries in high level and thought provoking discussions. Featured guests have included Speaker of the House, Nancy Pelosi, American Airlines President, Robert Isom, Maryland Governor, Larry Hogan, Hyatt Hotels Corporation President & CEO Mark Hoplamazian as well as an ever growing list of influential business and political leaders offering their unique insights and experiences.
TAKE A STEP INSIDE THE FORUM SPEAKER SERIES.
Moderated by:

Agenda
Join Chip Rogers, AHLA President & CEO, Josh Green, Hawai'i Lieutenant Governor, and Aaron Ford, Nevada Attorney General for an exclusive session of The Forum Speaker Series that you will not want to miss.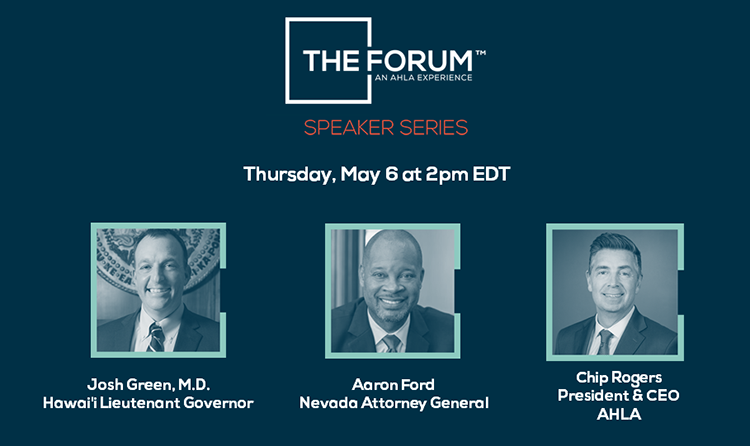 ---