December 7, 1:00 PM EST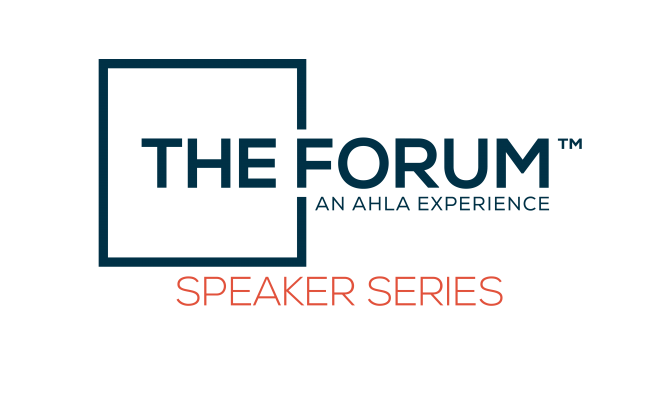 About the Event
Building off the tremendous success of The Forum: An AHLA Experience™, this series continues a deep dive into both leadership strategy and the issues and forces that will shape the hotel industry of tomorrow. Join Chip Rogers, AHLA President & CEO inside The Forum as he engages business and political luminaries in high level and thought provoking discussions. Featured guests have included Speaker of the House, Nancy Pelosi, American Airlines President, Robert Isom, Maryland Governor, Larry Hogan, Hyatt Hotels Corporation President & CEO Mark Hoplamazian as well as an ever growing list of influential business and political leaders offering their unique insights and experiences.
TAKE A STEP INSIDE THE FORUM SPEAKER SERIES.
Moderated by: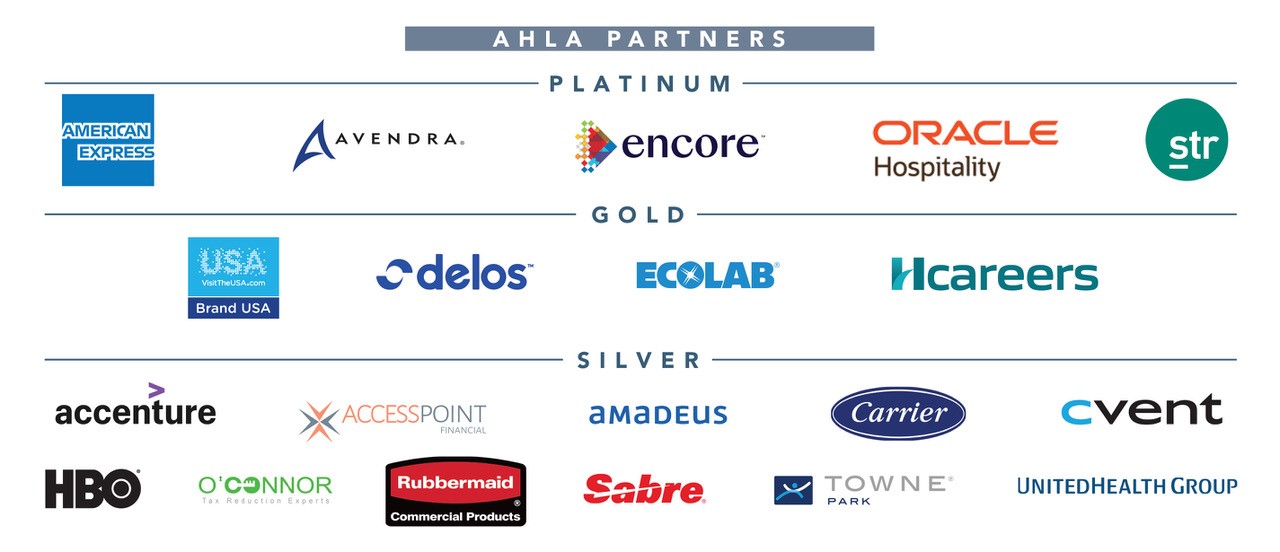 Agenda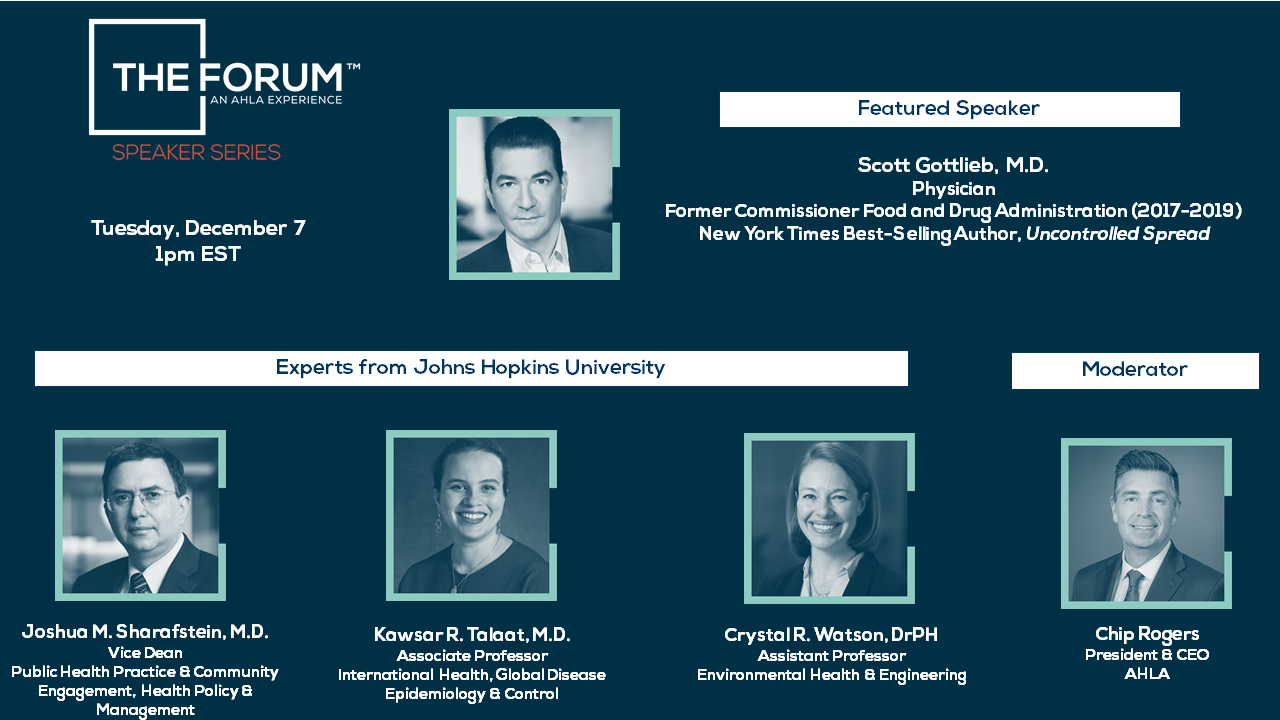 This past year offered hope amidst the uncertainty as we worked to address the everyday impact of COVID-19. With our industry and country on the path to recovery, the question remains: what's next? On the next Forum Speaker Series, AHLA welcomes former FDA Commissioner Scott Gottlieb, M.D. and experts from Johns Hopkins University as we break down continued impacts of the pandemic on the hotel industry and preparation for the future. 
Topics include:
Status of OSHA ETS and the Biden Administration's continued recovery efforts 

Ensuring a safe return to business meetings and in-person events

Insights on preparing for future variants and vaccination developments
Registration
The Forum Speaker Series is free and open to all. Please join us for these insightful conversations. 
Register Here
---