JOIN NOW!
Join our Allied Membership Program today.
Join Today
Better Results, Together.
AHLA provides a variety of channels for the vendor and service provider community to engage with AHLA in the hotel industry.  AHLA is one of the most influential organizations in the hospitality industry. Additionally, to further strengthen our voice in the industry and resource offerings to members, AHLA acquired HTNG, the leading association for global hotel technology, in order to elevate industry-wide advancements in operations, technology standards, and guest experience.
Joining AHLA will offer the following to you and your team:
An efficient platform and investment that enables you to speak to all segments of the U.S. hotel industry
Access to AHLA's webinar archive, resource center, and research for you to become an industry expert
Intimate networking time with the industry's top CEOs and decision-makers
The ability to reinforce brand visibility and demonstrate thought leadership
Opportunities to engage with AHLA's committees
Access to technology workgroups that solve industry challenges and establish standards and best practices  
Who We Serve
AHLA is the singular voice representing every segment of the hotel industry including major chains, independent hotels, management companies, REITs, bed and breakfasts, industry partners, and more.
3,800,000+
rooms in the United States and beyond
32,000
members from all segments of the hotel and lodging industry
80%
of all franchise hotels trust AHLA to advocate for their guests, employees and businesses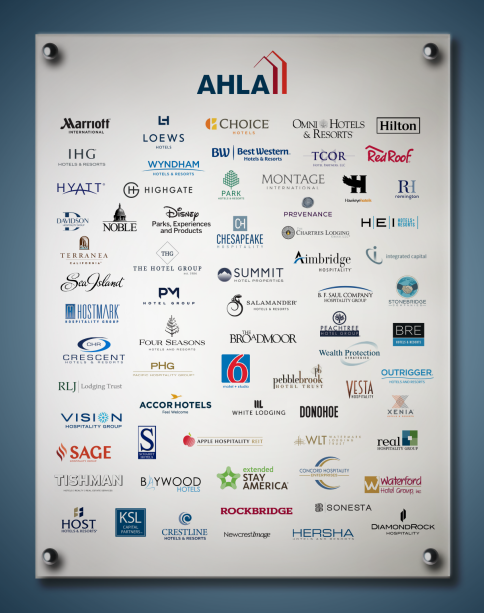 They're your strategic objectives.
But we treat them like our own.
AHLA's partnership program offers top industry suppliers and service providers unique and meaningful opportunities to engage with our Board and members, amplify marketing and communications and enjoy discounts on special events. We offer dedicated relationship management to ensure alignment and support of your company's goals and objectives.

Together with our partners we are growing the hospitality industry. We are grateful to our current partners and hope you'll join us.
Become A Partner Today
Hear What Our Partners Have to Say
"We enjoy having the engagement and direct affiliation with an industry-leading association which in turn helps position us as an industry leader as well."
- Avendra
"Engagement with AHLA and its member institutions offers us invaluable insight into the ways that technology must evolve to meet the needs of all properties – large or small, luxury or focused service, domestic or international."
- Oracle Hospitality
"It's important to our business that hotels are open, staffed, funded and safe. AHLA has been a great resource and advocate for hoteliers from the lobbying for more recovery funding from the USG to the safety information shared."
- Sabre Hospitality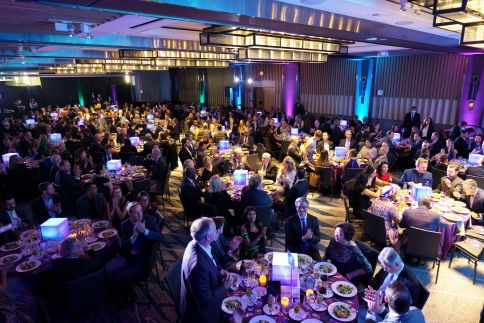 Event Sponsorship Opportunities
AHLA's sponsors are the leaders and major brands in hospitality and many other industries, including technology and telecommunications, business and financial services, construction, hotel supply, and food and beverage. Each year, these category leaders align with AHLA for unparalleled opportunities to reach and connect with industry decision-makers at AHLA's high-visibility networking and branded sponsored events.
View Event Sponsorship Opportunities
What can AHLA do for you?
Reach out to learn more about becoming an AHLA Premier Partner or sponsoring an event.
Contact