The hotel industry thrives because our employees are as global as our guests. We have always been a major employer of immigrants, and we also rely on legal guest worker programs to augment our workforce. We believe that the United States can have both an effective and welcoming legal immigration process that enables hotels and other businesses to meet our workforce needs, while also protecting our national security.
Our Position
AHLA urges Congress to pass comprehensive immigration reform and to pass legislation that strengthens the H-2B and J-1 visa programs.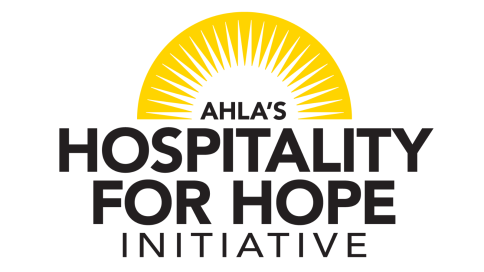 Hospitality for Hope
Hospitality for Hope is an AHLA initiative dedicated to connecting the hospitality industry with refugee talent and connecting first responders and displaced persons with lodging.
Learn more
Resources
Whoops! Couldn't find any resources that match the current filter criteria.
Current Resource Feed Filters:
Resource Type(s): No name
Related Issue:
Key Issues
AHLA is the singular voice representing every segment of the hotel industry including major chains, independent hotels, management companies, REIT's, bed and breakfasts, industry partners and more.