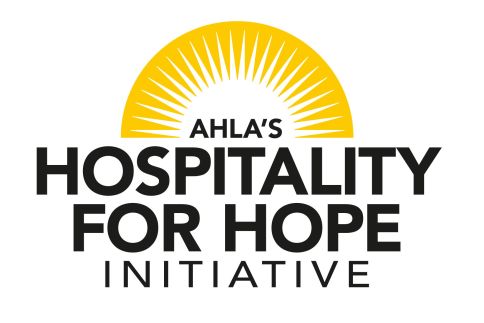 Connecting first responders and displaced persons with lodging.
"AHLA's Hospitality for Hope Initiative" was created to boost collaboration between the hotel industry and local, state, and federal governments to help employees, communities across the country, and the industry during the unprecedented COVID-19 health crisis and beyond by matching up available rooms with those in need including health workers and more recently, displaced persons and refugees.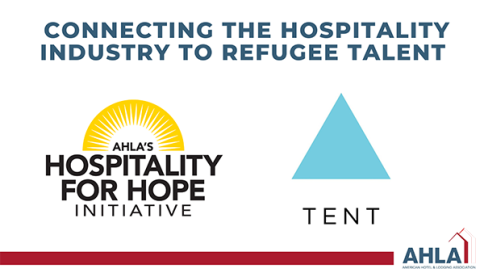 Connecting the Hospitality Industry to Refugee Talent
AHLA's Hospitality for Hope welcomes Tent Partnership for Refugees (Tent) for a conversation about why hospitality companies should look to refugees as a new source of talent, and how they can develop successful refugee hiring initiatives.
View Webinar Recording
Organization Highlight: The Tent Partnership for Refugees
The Tent Partnership for Refugees is a non-profit organization launched in 2016 to mobilize the global business community to include refugees. Today, they are a network of over 300 major companies committed to integrating refugees into their host communities.
Organization Highlight: Lutheran Immigration and Refugee Service (LIRS)
LIRS works with Tent Partnership for Refugees to connect job-seeking refugees with a large national network of service providers looking to hire. Use LIRS' online form to submit your organization for partnership consideration.
Hospitality for Hope Updates
Hospitality for Hope Resources
AHLA members can login to access additional resources.
Whoops! Couldn't find any resources that match the current filter criteria.
Current Resource Feed Filters:
Resource Type(s): No name
Related Issue: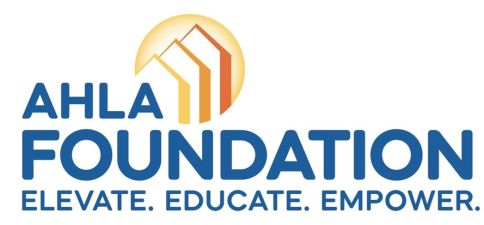 Help AHLA Foundation make a difference.
Thanks to the support of our donors, the AHLA Foundation is able to make a difference in the lives of thousands of hotel employees through programs like Hospitality for Hope, scholarships, and training programs.
Donate Today
Get Involved
Hotels interested in joining "AHLA's Hospitality for Hope Initiative" can volunteer online.
Join Hospitality for Hope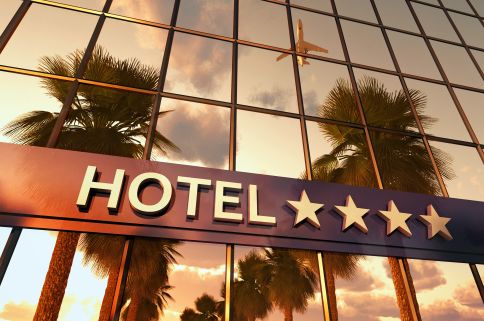 Over 17,000 Hotels Have Signed Up for AHLA's Hospitality for Hope Initiative
To help match and streamline the process, AHLA is working with HHS to create a national database. Government officials will be able to search willing properties based on geographic location. While this database is provided directly to HHS for dissemination to local and state governments who are coordinating local response efforts, AHLA has created a list of resources aimed at providing relevant information to first responders and the healthcare community as you work to serve your community during this unprecedented crisis. 
Share your hotel's story
AHLA is looking for hoteliers that are willing to speak with press and share local stories that highlight the work of the hotel industry to help employees, communities across the country, and the industry during the COVID-19 pandemic.
Submit Your Story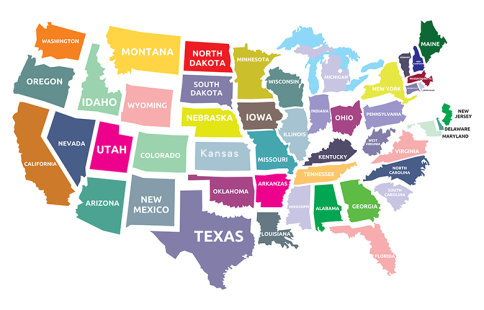 Get the latest health department news in your state
Looking for the website of a state or territorial health department? The Center for Disease Control (CDC) link below will take you to a list of websites for health departments in all 50 states, 8 US territories and freely associated states, and the District of Columbia.
Find Health Department Websites
For first responders and healthcare professionals looking for accommodations and for hoteliers looking to provide beds for these individuals, please check out the websites below.
Still have questions? We've got answers.
Already participating in Hospitality for Hope?
Access our participant-focused resource guide for more information.
Access Now