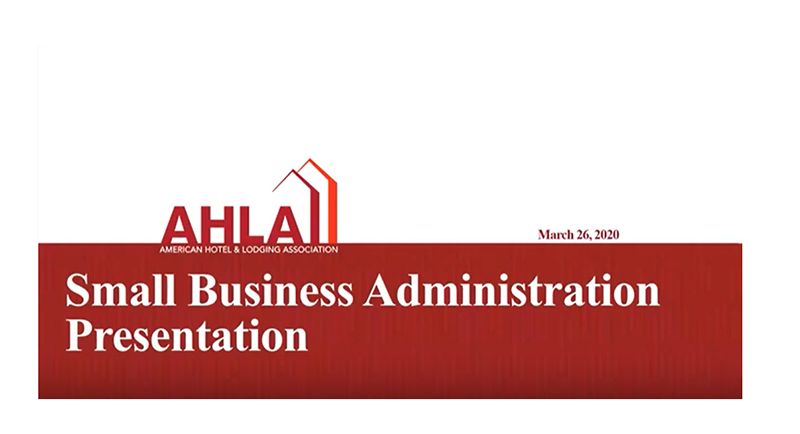 COVID-19 Phase 3 Legislative Update & Small Business Administration Presentation
As part of H.R. 6074, the Coronavirus Preparedness and Response Supplemental Appropriations Act, 2020, the Small Business Administration was injected with funds and directed to issue low interest loans up to $2 million in assistance per small business that is affected by COVID-19 in eligible areas.

Hear from experts at the Small Business Administration to learn how you can take advantage of this important program and ensure you keep your employees on the payroll and hotel open during these turbulent times.

Following the SBA presentation, AHLA's Government Affairs team present an update on COVID-19 efforts including provisions in the COVID-19 relief phase 3 legislative package.