HTNG and Hotec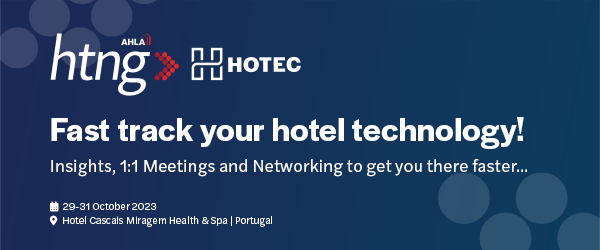 HTNG and Questex are joining forces in Europe! HTNG's annual European event will be held in conjunction with Hotec EMEA October 29-31 at the Hotel Cascais Miragem in Lisbon.
This unique conference experience will bring together lively discussions, immersive experiences, industry education, product demos, new product samplings, and exclusive networking events all under one roof to set your company on the fast track for success.
Sponsorship opportunities are available. Please contact Laura Folkl for more information.