Friday, July 30th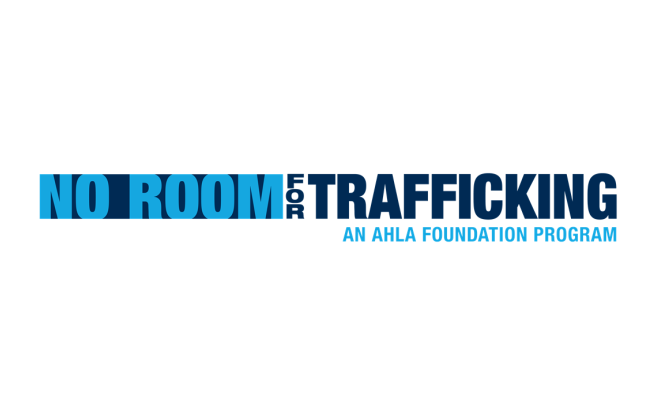 About the Event
In honor of World Day Against Trafficking in Persons on July 30, the AHLA Foundation will be hosting a virtual No Room for Trafficking awareness and training event from 11 a.m. to 12 p.m. EST.
No Room for Trafficking unites the hotel industry around a single, comprehensive approach to fight human trafficking, building on the hotel industry's long-standing legacy and commitment to combat human trafficking.
The event will be livestreamed and feature:
Marriott International's recent announcement to work with the AHLA Foundation and ECPAT-USA to make its enhanced human trafficking training widely available to the hotel industry in early 2022.

Fireside discussion on leveraging partnerships to combat trafficking

30-minute human trafficking training tailored for hotel employees 
Speakers include:
Chip Rogers, President & CEO, AHLA

Tricia Primrose, Global Chief Communications & Public Affairs Officer, Marriott International

Melissa Froehlich Flood, Vice President, Social Impact & Public Affairs, Marriott International

Lori Cohen, CEO, ECPAT-USA
The fight to end human trafficking has no finish line, but we can make a difference by coming together to raise awareness and train every hotel employee. Please mark your calendars, and we will share additional information closer to the event. 
Non-AHLA members are invited to attend the virtual event. Please click "log in to register" and create an account on the next page to register.
---