About the HTNG TechOvation Award
HTNG's TechOvation Award was created to recognize and reward technology innovation in the hospitality industry. This contest offers companies outstanding visibility, excellent promotional opportunities and interactive industry participation live at the annual HT-NEXT event. 
The hybrid program begins with contestants producing creative videos about their products. Seven videos chosen from our judging panel and three receiving the most online "likes" advance to the next round as semi-finalists. At HT-NEXT, the ten semi-finalists present live and one is named the TechOvation Award Winner!
More information on the 2022 TechOvation Awards Program will be coming soon.
Congratulations to the 2021 HTNG TechOvation Winner, UniFocus!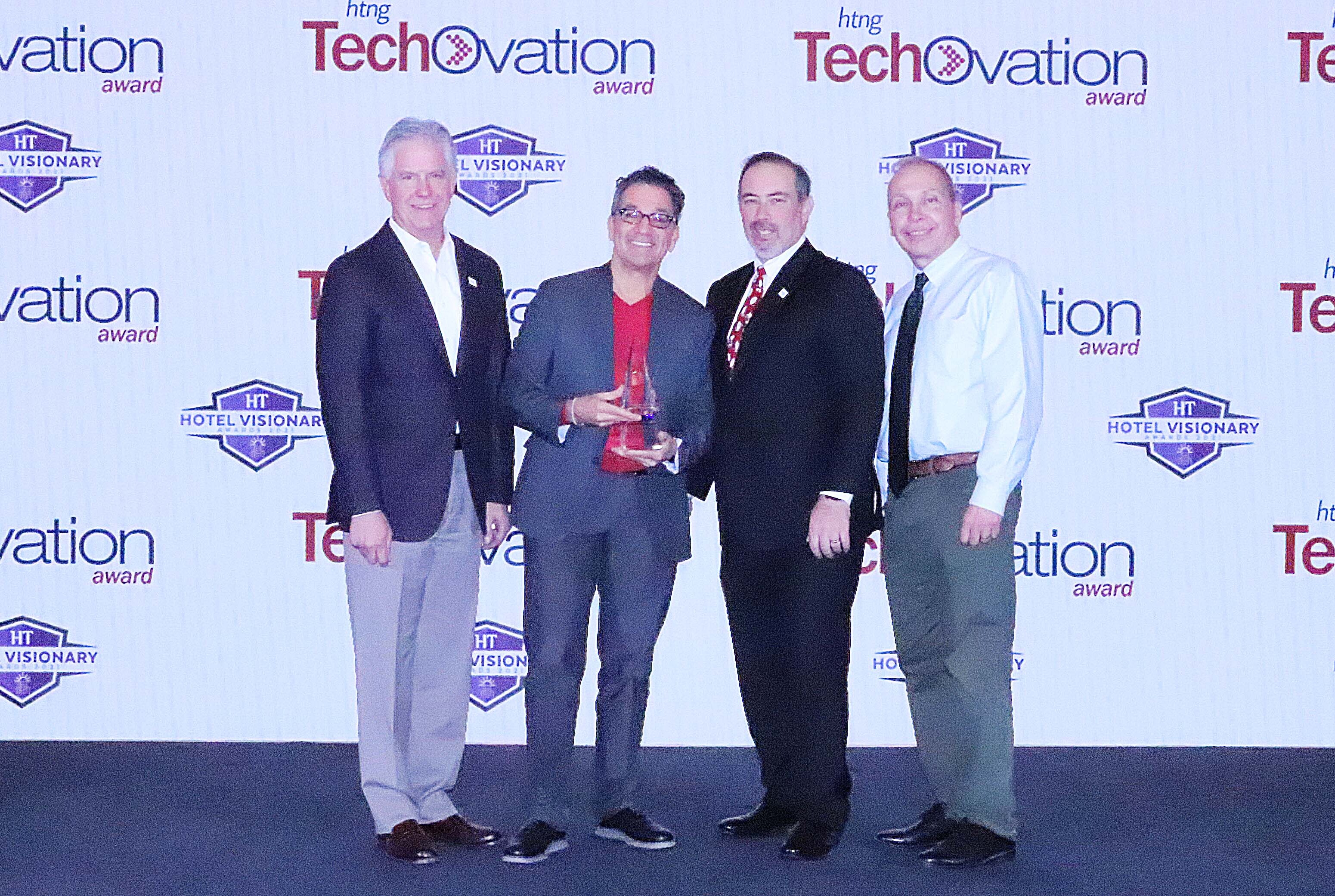 Pictured left to right: Kevin Carey (COO, AHLA); Chris Durso (National Sales Director, UniFocus); Michael Blake (CTO, AHLA); Robert Firpo-Cappiello (Editor-in-Chief, Hospitality Technology magazine)
ShiftGenius, by UniFocus
ShiftGenius allows managers to target whom they want to send open shift(s) to, based on rankings or groupings like seniority and skills or cross-utilization across one or multiple properties. Managers have real-time visibility into availability, overtime, and other work rules as employees pick up and swap shifts within boundaries set up to control costs and keep employers compliant. Managers can plan for higher demand and see issues early while employees benefit from schedule flexibility.
Learn More About UniFocus