Overview
The hotel industry prides itself on offering an array of amenities and services to ensure guests have what they want and need from their travel experience. Transparency and guest satisfaction are at the core of the industry's business model. Making sure guests have all the necessary information prior to booking their reservations is paramount.
The hotel industry provides guests full disclosure for resort and amenities fees charged up front. In fact, they were created in an effort to provide consumers with the best value by grouping amenity fees into one cost. If consumers were charged individual fees for all amenities, the cost would likely be prohibitive. This practice aligns with guidance introduced by the Federal Trade Commission (FTC) in 2012.
Indeed, these fees are not common practice in the hotel industry. Declining over the past decade, approximately only seven percent of hotels currently charge resort fees – and these are the properties that have far more available amenities than other lodging facilities.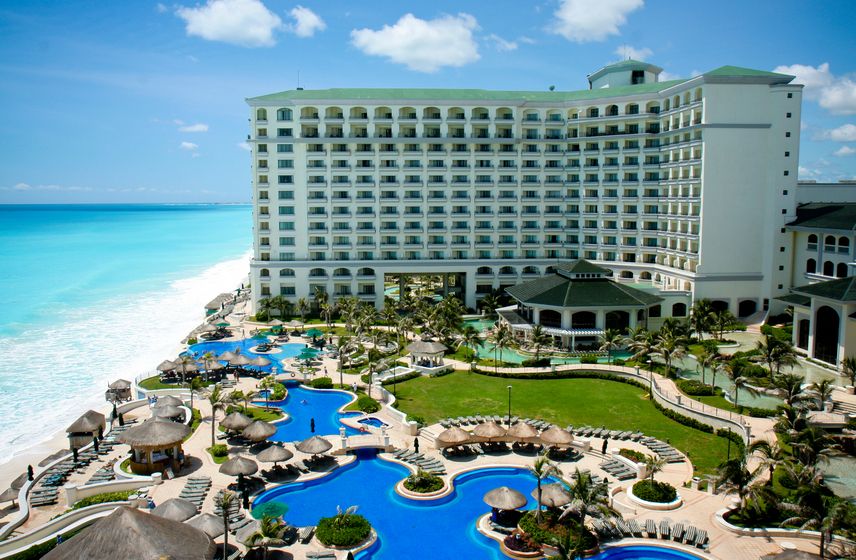 AHLA Position
Consumers should be aware of the exact amount that they are paying for each item of the bill – cost of the room, fees and taxes – and each should be broken out separately. Our industry is transparent about fees and discloses them prior to a guest booking online.
However, that is not necessarily the case with online travel agencies, which tend to bundle fees and taxes, resulting in consumers being unaware of how much they are paying for each item. 
The bottom line is that the hotel industry embraces a competitive business model that is driven by transparency. Ensuring guests have all the necessary information prior to booking their rooms is central to that model and consumer satisfaction.
Consumers Want Transparency Across all Online Booking Channels
Learn More
Key Stats
Four out of five (80%) consumers say they are willing to pay mandatory resort fees if the amenities are worth it, and the majority (53%) consider the amenities a key factor when booking a hotel.
In fact, guest satisfaction for resorts that charge mandatory resort fees is very high. According to an analysis of resorts compiled by AHLA, the average customer satisfaction rate is approximately 90%.
A strong majority (70%) of consumers have a positive perception of the practice of breaking apart mandatory resort fees from the cost of the room, describing them as transparent, easier and direct.
The majority of guests (55%) who have stayed at hotels with mandatory resort fees prefer the hotels' current method of having the hotel break out the mandatory resort fee separately from the room price. 
A majority (57%) of consumers reported having negative views of the practice of lumping fees and taxes together, characterizing it as misleading, hidden and shady.
40 percent of consumers are unaware that they are being charged service fees when booking through an online travel agency. 
61 percent of consumers would rather this fee be broken apart and displayed separately that lumped together in the price. 
A majority (64%) of consumers say online travel agencies should not receive a fee from consumers when learning they also receive a commission from hotels.
A significant majority (89%) want to be informed of the fee at the "beginning of the process when looking for rooms."
Talking Points
Members only resource offering high level bullet points on the key issues affecting our industry today.
Members Only
Take Action
Make your voice heard! Here you will have the exclusive access to innovative tools that will allow you to take immediate action on important legislative initiatives through concise emails delivered instantly to your Representatives urging their support of lodging-friendly positions.
Take Action