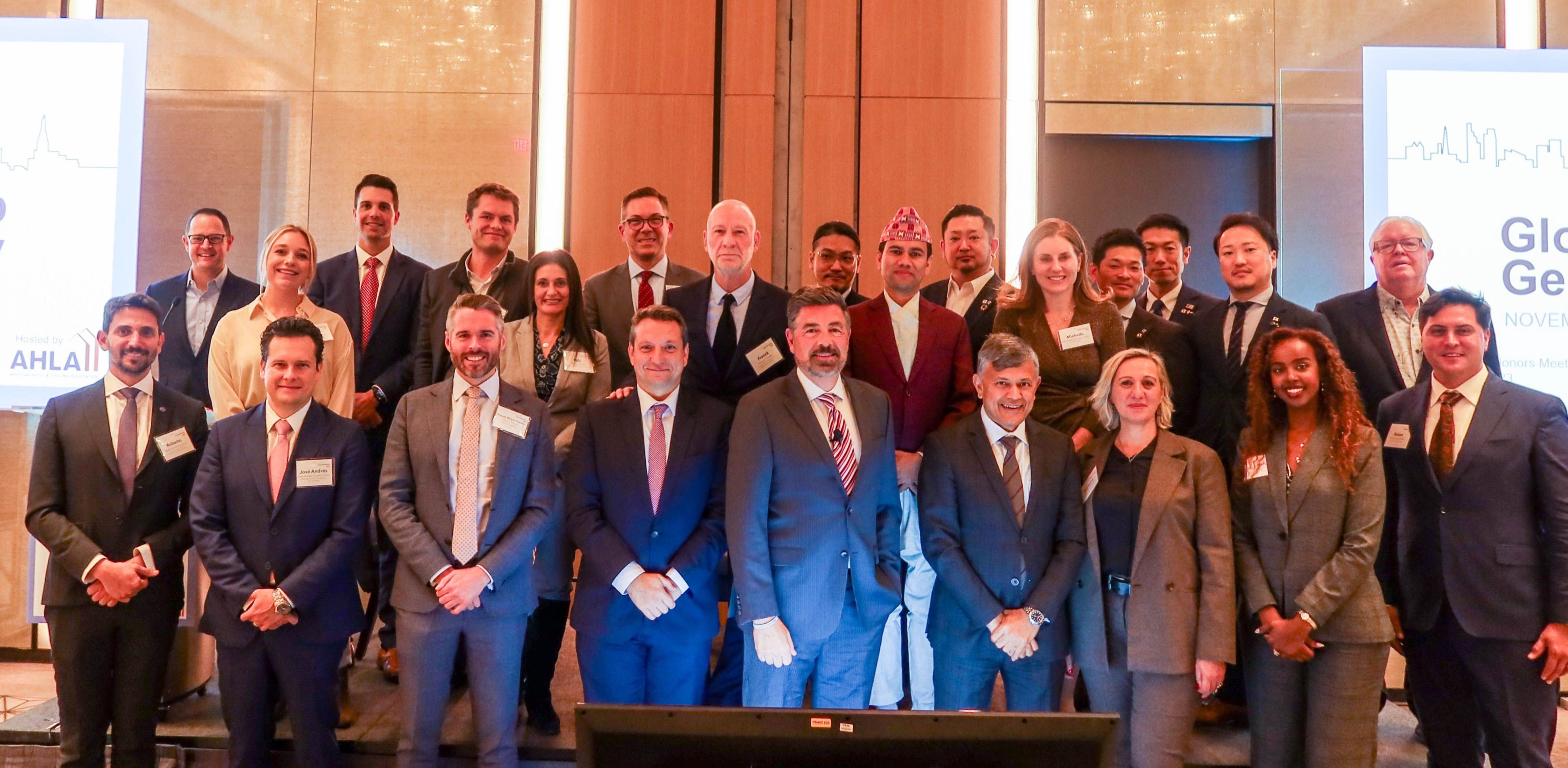 WASHINGTON (Nov. 17, 2023) – The American Hotel & Lodging Association (AHLA) today concluded a successful three-day Global Reformbnb General Assembly, which drew hospitality and policy leaders from around the globe. 
The meeting convened in Washington and focused on best practices for promoting equal tax and regulatory treatment of hotels and short-term rentals, such as Airbnbs, and ensuring that online-booking sites, or digital distributors, are fair to both consumers and hotels.
Global Reformbnb is an international group of hotel associations that works to ensure hotels compete on a level playing field against short-term rentals, which often operate without the same tax, regulatory, and safety standards that apply to hotels. The group also focuses on solutions related to online-booking sites.
AHLA hosted this year's General Assembly meeting, which was held at Washington's Conrad hotel. AHLA President & CEO Chip Rogers emceed the event. It featured a several policy and hospitality experts, including:
New York Assemblymember Alex Bores
London Deputy Mayor Tom Copley
Hotel Association of New York City President & CEO Vijay Dandapani
Global Reformbnb Executive President Didac Garcia
Hotel & Tourism Association of Columbia CEO José Andrés Duarte García
STR President & CEO Amanda Hite
Hotel Association of Washington, D.C., President & CEO Solomon Keene
Former U.S. Federal Trade Commissioner Terrell McSweeney
Lake Havasu City, Arizona Mayor Cal Sheehy
"AHLA has proven track record of winning hard-fought advocacy battles to create a level playing field for hotels and short-term-rentals, and we're constantly working to ensure online-booking websites are fair for guests and hoteliers. As the host of this year's Global Reformbnb General Assembly meeting, we enjoyed sharing these experiences and learning from other global hospitality and policy leaders who face similar challenges," said AHLA President & CEO Chip Rogers.  
Background
Regarding short-term rentals: States and localities across the country have recognized the growing challenge of short-term rentals, which can create safety concerns, reduce affordable housing inventory, drive up rent prices, and displace long-term residents. While the hotel industry supports the rights of property owners to share their homes, we also believe short-term rentals should abide by the same laws as hotels and every other business: registering their business, paying taxes, following laws and regulations, and removing illegal listings.
Regarding online booking: Technology has transformed the way guests book hotel rooms. The hotel industry has been a leader in the evolving digital landscape. Throughout this transformation, the hotel industry continues to put guests first to ensure they get what they want and need out of their reservations made through online booking sites.
About Global Reformbnb
The Global Reformbnb is an international association of hotel associations from cities, regions, destinations and national and/or supranational levels that works globally in a joint and coordinated manner to create synergies and find solutions to the issue of short-term rental supply and intermediation and digital distribution. Learn more at https://reformbnbbarcelona.wordpress.com/.