AHLA, IH&LA Partner with Grads of Life, LeadersUp to Support Recruitment and Training of Opportunity Youth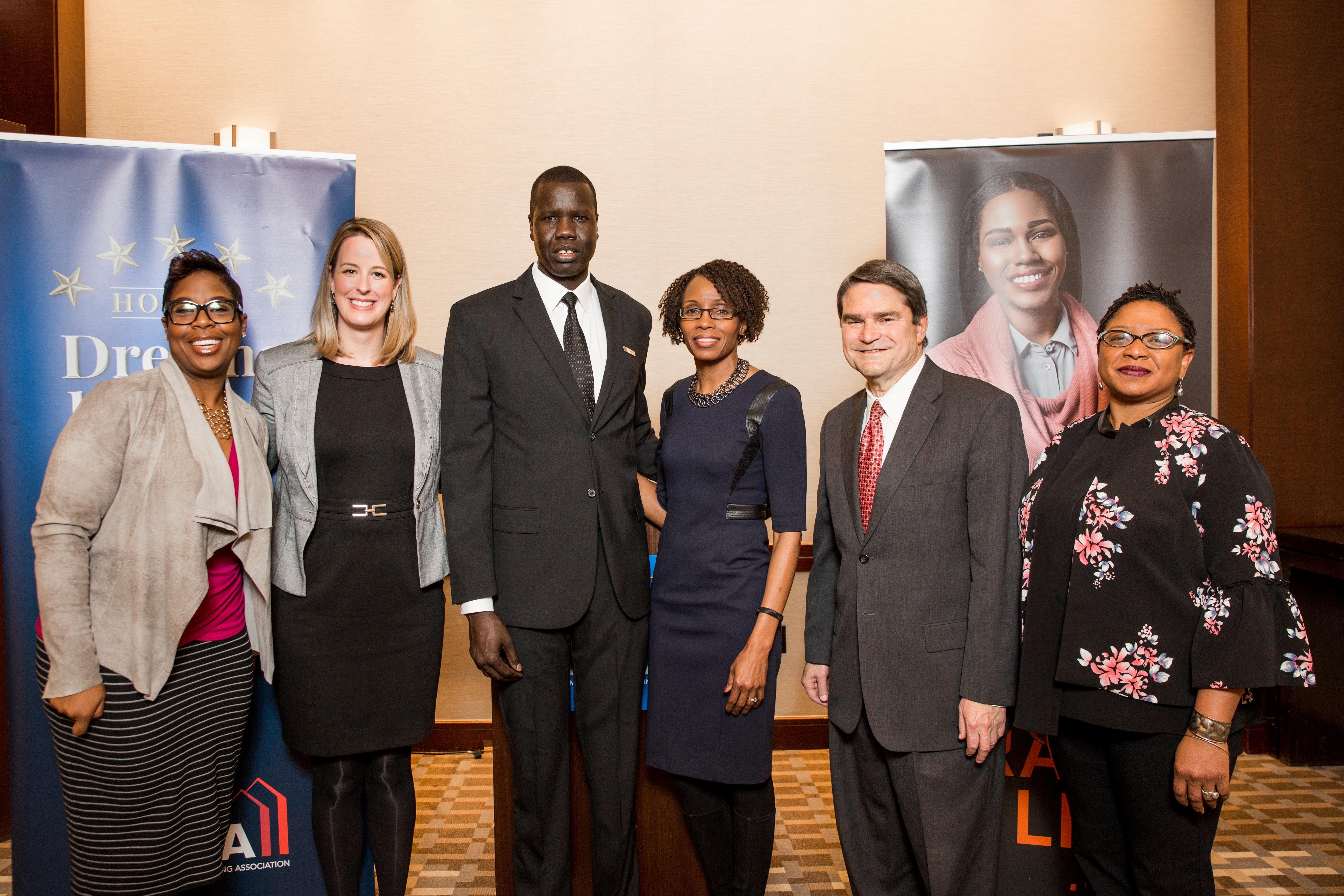 CHICAGO, IL – The American Hotel & Lodging Educational Foundation (AHLEF), the foundation arm of the American Hotel & Lodging Association (AHLA) today announced a $75,000 grant to help Chicago community-based organizations recruit and train "Opportunity Youth" to fill local job openings in the hospitality industry.
Nationwide, 6 million youth between the ages of 16 and 24 are out of school and work,but possess the drive and resilience to succeed in the workplace and help fill 600,000+ job vacancies in the hospitality industry. AHLEF has committed to provide grants to community-based organizations to recruit and develop these "Opportunity Youth" in high-demand markets, including Washington D.C., Los Angeles, Chicago and Baltimore.
Leaders from AHLEF were joined for today's announcement by representatives of the Illinois Hotel & Lodging Association, Hyatt, Grads of Life and LeadersUp.
The event is part of AHLA's Dreams Happen Here campaign, a national awareness effort to showcase career advancement opportunities, community commitment, and the economic importance of hotel and lodging businesses to every city and state across America.
"The hotel industry supports more than eight million jobs across the United States and this grant in Chicago is another step in our continued commitment to creating opportunity and economic mobility by investing in our workforce," said Shelly Weir, AHLA Senior Vice President of Career Development. "By partnering with Grads of Life, we are taking a meaningful step to close that jobs gap and provide our nation's youth with the skills to launch long, prosperous careers in the hotel industry."
"At Grads of Life, we work each day to match employers in need of talent with innovative solutions that also provide Opportunity Youth with the skills and access necessary for meaningful career pathways," said Erika Cospy, Director of Grads of Life. "AHLA's grant commitments will help advance our mission to close the opportunity divide and aid countless young people looking to gain stable employment in the hotel industry."
"The demand for exceptional talent in our industry is greater than ever, and we know we must continue working hard to meet the anticipated growth," said Marc Gordon, President and CEO, Illinois Hotel & Lodging Association. "Our Chicago hotels are proud to partner with community-based organizations like LeadersUp to develop and train the next generation of hospitality leaders. We believe that this grant contribution will make a big difference in the lives of many local youth who are ready to join this industry."
"Opportunity Youth in Chicago and throughout the state of Illinois represent a vastly talented and multicultural population that we cannot afford to ignore," said Jeffrey Wallace, CEO of LeadersUp. "Connecting these young people to career pathways is an economic and moral responsibility that supports the future growth of businesses and communities. LeadersUp is proud to be working with AHLA and Grads of Life in helping to expose and prepare young adults for opportunities they might not have known were possible in the Hotel and Lodging industry."
###
About Grads of Life
Grads of Life is a national initiative that catalyzes market demand for Opportunity Youth – ages 16 through 24 – by transforming employer perceptions and hiring practices. Grads of Life places an innovative focus on the demand side of the talent marketplace, harnessing the power of the private sector to create pathways to employment for Opportunity Youth nationwide.
About LeadersUp
LeadersUp is a non-profit organization focused on ending the youth unemployment and opportunity-divide by meeting business hiring needs with a pipeline of ready-to-work young adults. Since its founding in 2013, LeadersUp has connected over 4,000 young adults to career pathways and trained over 10,000 young people with the essential professional development skills employers are seeking. www.leadersup.org