We're here for you....
The hospitality industry has faced some profound changes over the last year with nearly every certainty we once held facing challenge. What has been universally consistent though, is the way in which the industry has responded. The nimble, innovative, industry-wide initiatives that have emerged, coupled with the resilience that is evident, has been remarkable to experience. 
And as we start the process of rebuilding travel, we, at Amadeus, are committed to investing in our industry and partnering with our customers to navigate the unchartered road ahead. We hope that our new research report, "Rebuilding Hospitality" provides rich and valuable reading for anyone working in hospitality. It is produced with insight directly from the industry and our purpose is to stimulate discussion and thinking. 
People love to travel, and businesses thrive with personal, face-to-face interaction. We will build back stronger to be able to embrace and exceed the expectations of the guest of the future. At Amadeus, our optimism is undimmed and our belief in the travel industry is unshaken.  Together we will learn, adapt, and grow until the industry rebounds stronger than ever.
- Francisco Pérez-Lozao Rüter, President, Hospitality, Amadeus
Rebuild Travel With Us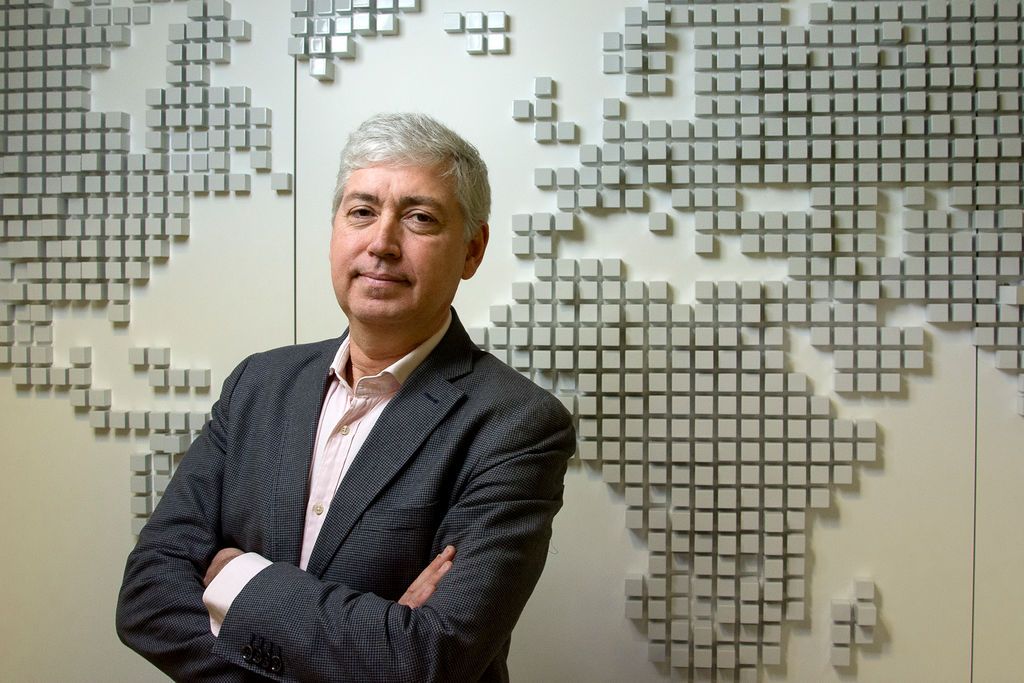 Global Hospitality Software Solutions

Backed by over 30 years of experience, Amadeus designs open, cutting-edge software to help more than 52,000 hospitality providers deliver personalized and authentic travel experiences. Our best in class sales & marketing, distribution, operations, and business intelligence solutions are designed to help global hospitality organizations profitably drive demand and convert guests into loyal fans. With 19,000 experts in 175+ countries, Amadeus collaborates closely with customers on innovative solutions to grow their business.

Follow us on LinkedIn, Twitter, Facebook, and Instagram
PRODUCTS:
Sales & Catering – Increase group and event business by efficiently selling, organizing, and managing events.

Business Intelligence – Understand your competition and the market with the industry's most comprehensive forward-looking data.

Hospitality Operations – Develop a connected culture and streamline all aspects of hotel operations by engaging both hotel guests and employees with our cloud-native mobile apps.

Guest Management – Get to know your guests by leveraging automated marketing tools to engage them throughout the travel lifecycle.

Property Management – Deliver exceptional guest experiences by better managing day-to-day operations.

Central Reservations System – Capture more direct bookings and gain a real-time, centralized view of your business to deliver innovative hotel guest services.

Digital Media – Create and execute customized media plans and ads that drive more highly profitable bookings.

Hotel Distribution – Distribute and sell through more channels by using our unique travel marketplace.
Learn More
Why are we different?
Amadeus exists to enhance the guest experience, drive loyalty, and increase profitability by enriching every
stage of the traveler and guest journey, from the inspiration of travel, through shopping, booking, on-trip, and post-trip.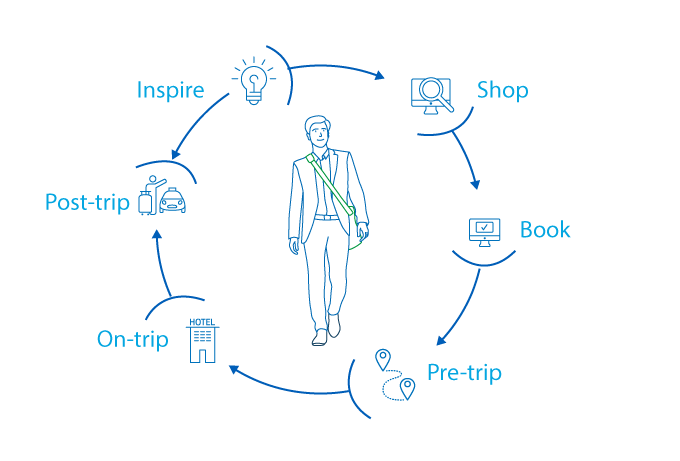 Our solutions provide capabilities across the entire hotel ecosystem, providing greater flexibility and visibility on guest
needs so hoteliers can create memorable experiences that keep them coming back time and time again.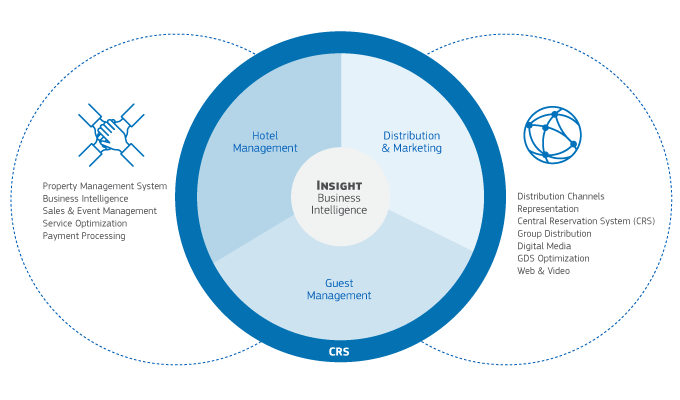 Business Intelligence
We are the hospitality industry's leading provider of forward-looking market data that enables users to stay one step ahead of competitors by making smarter, more informed business decisions. Our next-generation analytical tools and unmatched data empowers hotels to better know, acquire, convert, and retain hotel guests. 30,000 hotels across the globe trust our BI solutions to drive more revenue – including the top 10 hotel chains and thousands of independent hotels.
Learn More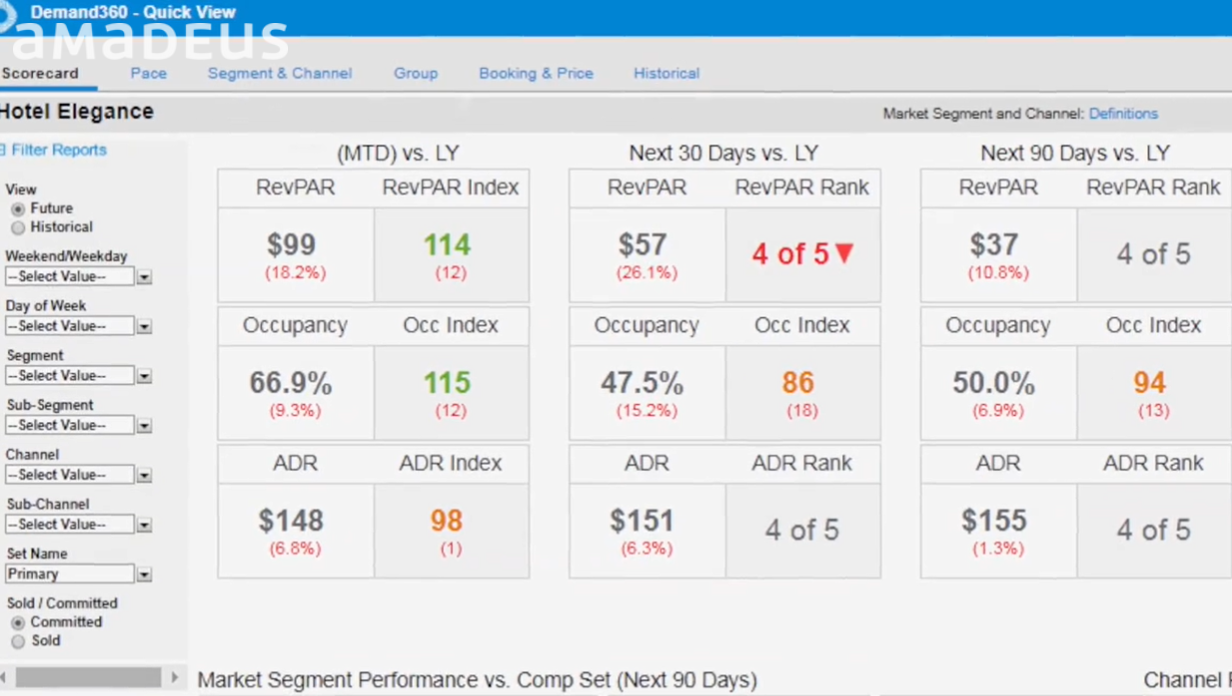 Unpacking Travel Podcast
A fresh perspective on the trends, issues, and technology shaping the future of hospitality. Amadeus brings you conversations with hospitality executives, hoteliers, travel agents (and everyone in between!) to unpack the forces behind the changing traveler's journey. From business and leisure travel trends to hotel management strategies, Amadeus blend industry data with expert perspectives to guide the hospitality industry in this ever-evolving time.
Listen here
What can AHLA do for you?
Learn more about partnership opportunities. Contact partners@ahla.com today!