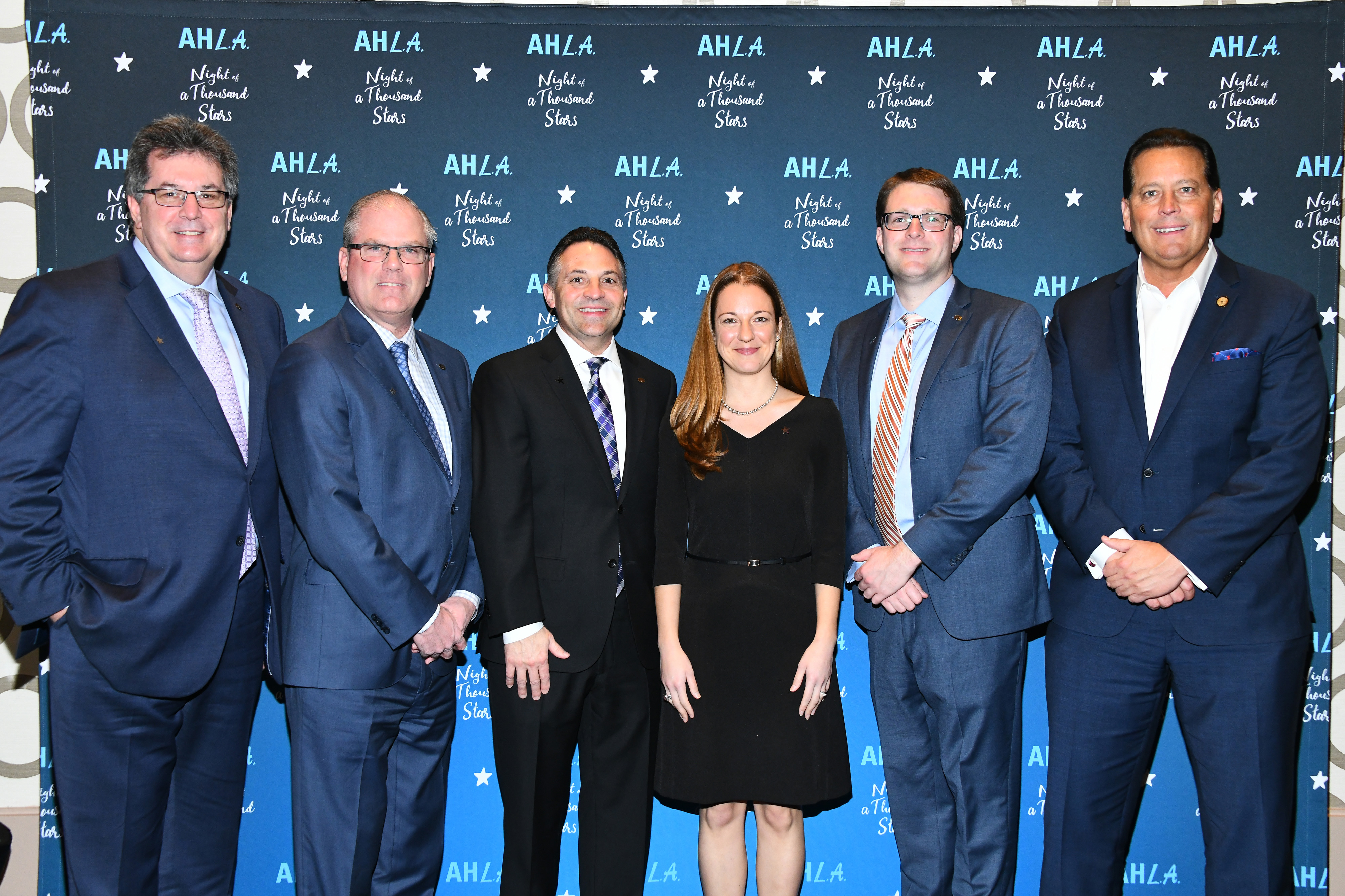 Left to Right: Ecolab team members with Ecolab Scholarship recipient Elizabeth Faler, The Ritz Carlton, LA Live (center), and Dave Johnson, Aimbridge Hotels at the AHLEF Night of A Thousand Stars event in Los Angeles, CA.  

"As a company, we partner with our customers to help them deliver a cleaner, safer and healthier environment. We are committed in our partnership with AHLA to help support and advocate success of the hospitality industry, especially the Educational Foundation that supports and recognizes hospitality talent."
- Greg Cocchiarella, Vice President, Global Accounts Hospitality, Ecolab

 

A trusted partner at nearly three million customer locations, Ecolab (ECL) is the global leader in water, hygiene and energy technologies and services that protect people and vital resources. With annual sales of $15 billion and 49,000 associates, Ecolab delivers comprehensive solutions, data-driven insights and on-site service to promote safe food, maintain clean environments, optimize water and energy use, and improve operational efficiencies for customers in the food, healthcare, energy, hospitality and industrial markets in more than 170 countries around the world.
Follow us on Twitter, Facebook, LinkedIn, or Instagram.
Learn more
Ecolab Lodging Overview
Ecolab provides unmatched personal service, sustainable solutions and expertise for lodging properties to increase guest satisfaction, business growth, and brand protection.

Global reach and consistency of programs and services across your property, including laundry, housekeeping, floor care, warewash, water solutions and more

Cutting edge technology that provides real-time insights into operation efficiency and performance

Innovative products demonstrating exceptional benefits to deliver on key business outcomes

Personalized service delivered via full time, locally trained associates, backed by highly trained customer & technical service representatives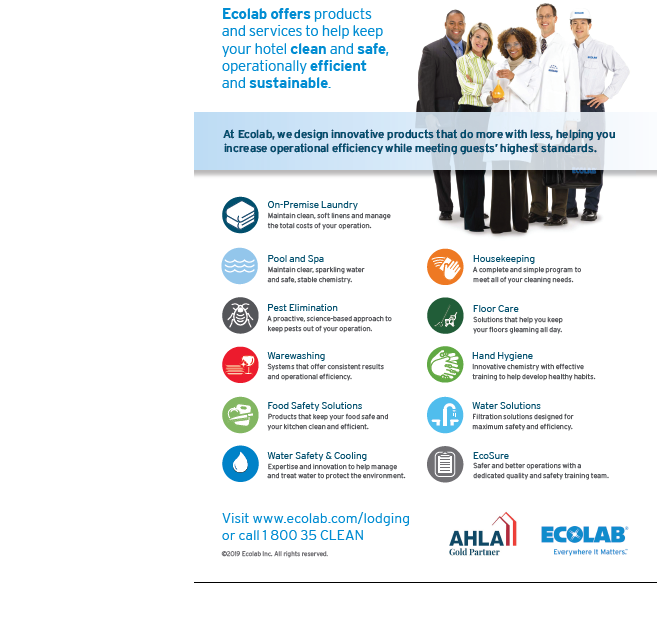 Smart Water Navigator
From corporate water reduction goals to real results on the ground the Ecolab Smart Water Navigator is an online tool that helps companies reduce water usage, energy and cost at the facility level. Offering a practical roadmap for sustainable water management. 
View Navigator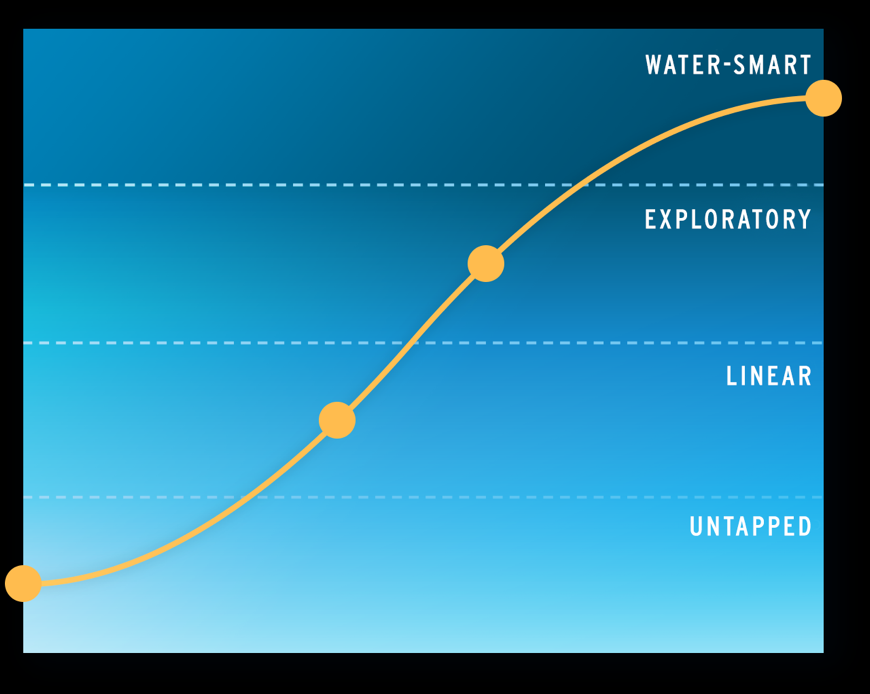 2+1 Housekeeping Program
2+1 Housekeeping Program - the simple, safe and smart way to clean
Premier products to drive exceptional results at appropriate dilution rates
Staff training on chemistry, procedures and tools

Easy-to-use tools for ongoing training reminders to help improve efficiency and safety for housekeeping staff
Learn More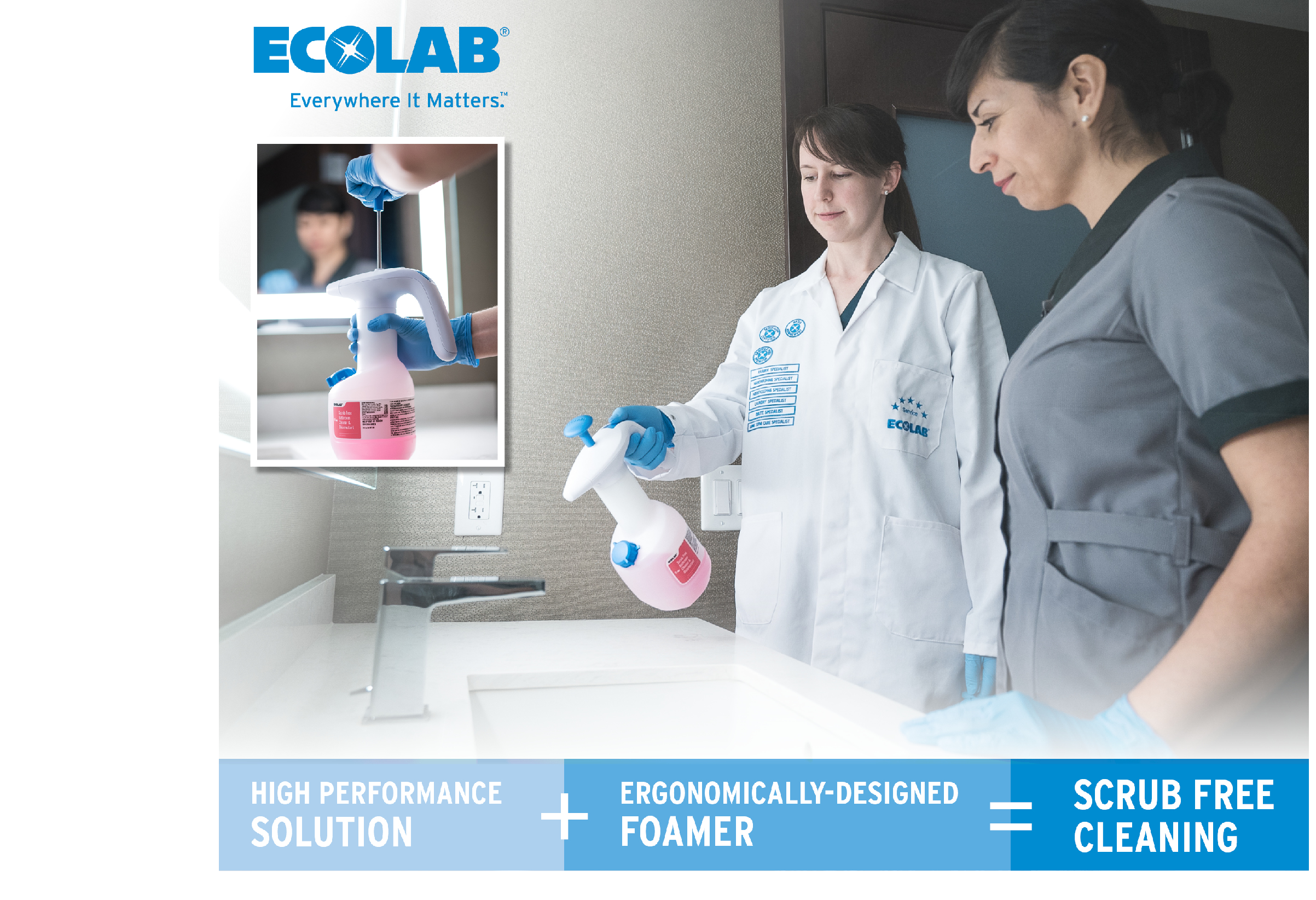 Aquanomic Laundry Program
Manage the total costs of
your operation while
delivering clean, white,
soft and fresh results
Learn More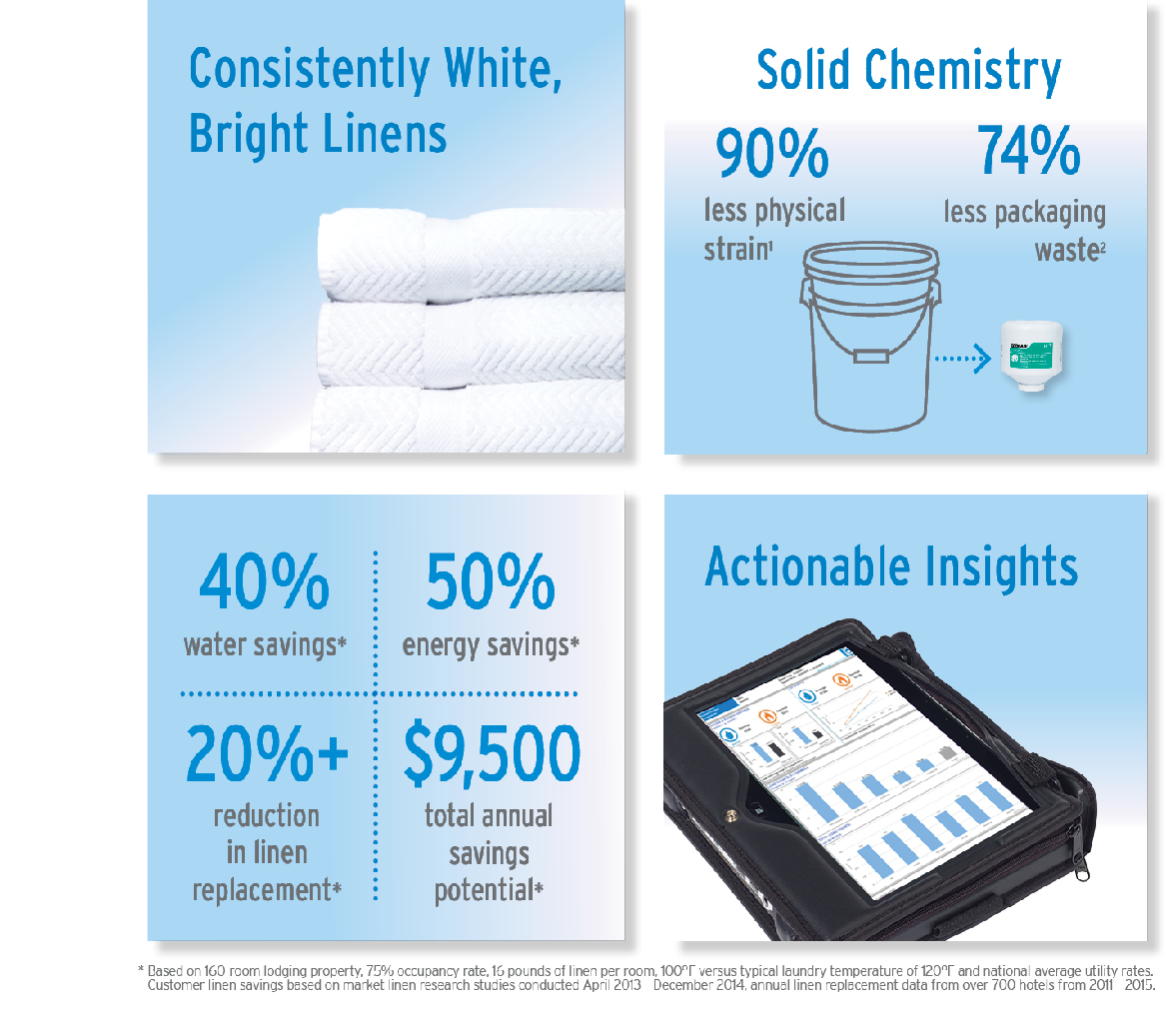 Thought Leadership
In the hospitality industry, there's more pressure than ever to find ways to gain competitive and operational advantages — to get ahead, stand out and drive growth. Ecolab has put together a collection of resources and easy-to-implement ideas to help you make quick-win improvements throughout your hotel to elevate guest experience.
Key tips for adding measurable value to your business.
What can AHLA do for you?
Learn more about partnership opportunities. Contact partners@ahla.com today!