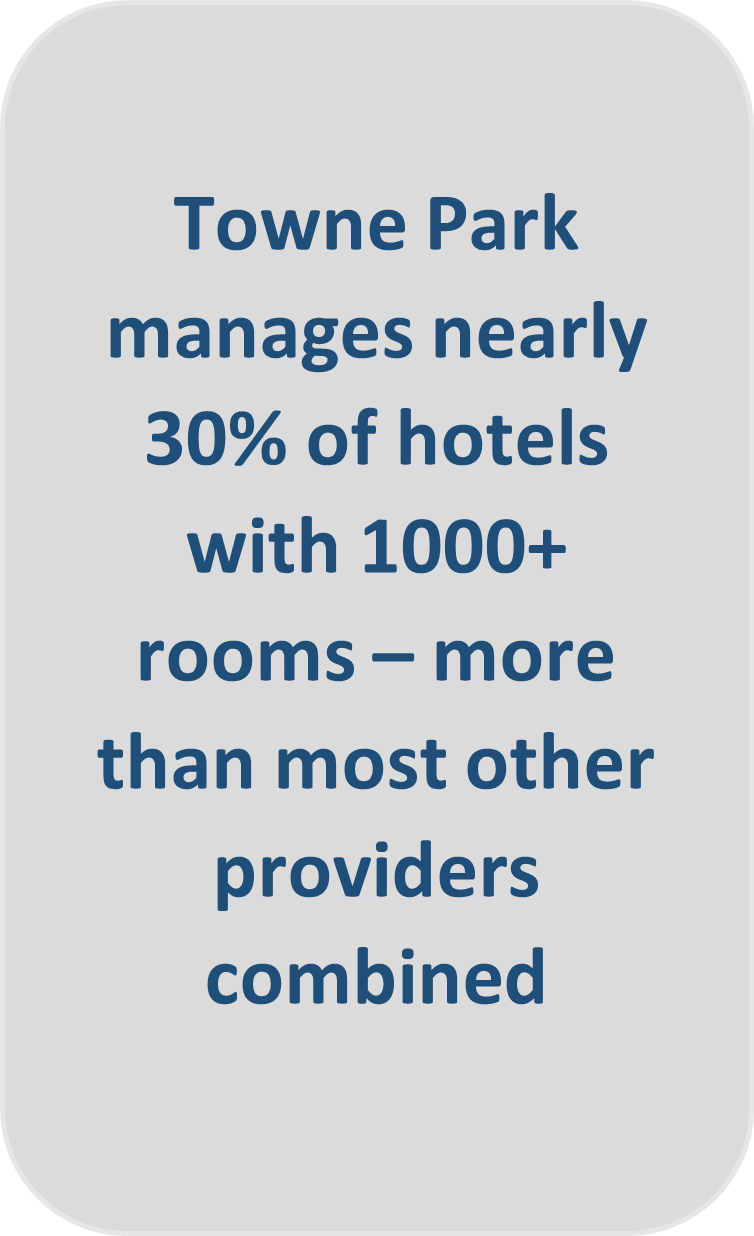 As a tech enabled, multi-service hospitality company, Towne Park is the only major parking company with a comprehensive suite of parking and mobility solutions focused exclusively on the hospitality industry. We offer unrivaled expertise in managing complex operations, luxury hotels and resorts, and we're trusted by the hospitality industry's most recognizable names. From large conference hotels to downtown properties with constrained parking capacity, we've managed it all and have proven strategies that ensure the arrival through departure experience always feels seamless and creates a memorable impression, enhancing our clients' brands.
Towne Park has been the national leader in hospitality solutions for 35+ years by providing exceptional experiences from arrival through departure for every hotel guest and visitor we serve. We are committed to making the guest experience a priority, providing seamless and memorable interactions that create smiles. For more than 35 years, Towne Park has been a trusted partner and advisor to over 500 hotels nationwide, including more 4-star and 5-star luxury destinations than any other organization.
When you partner with Towne Park you can be confident that we will deliver the most efficient, cost-effective solution while driving new revenue for you, resulting in enhanced financial performance and guest satisfaction.
Please continue to read on and also visit our website for insights and innovations that can be delivered to your inbox.
---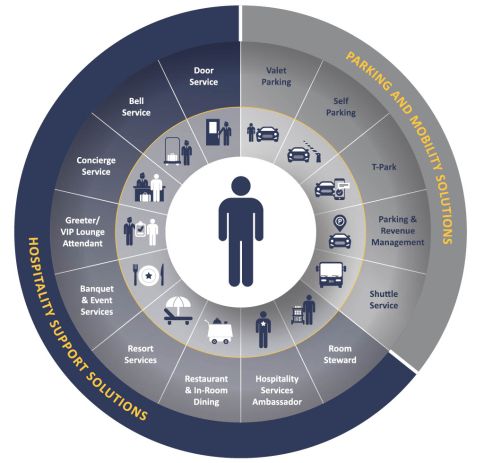 Make Your Guests Feel Like They've Arrived
Not only do we provide a full suite of parking solutions, but our hospitality support solutions enable us to deliver a fully integrated guest arrival through departure experience. When valet and parking services are integrated with your bell and door services, guests experience a seamless arrival and departure by the One Towne Park Team.
Our service-oriented Hospitality Ambassadors are specially trained to support complementary roles, creating synergies and efficiencies among hotel departments, effectively managing costs while providing a continuity of service for you and your guests. This unified approach not only enhances the guest experience through continuity of service but can create greater efficiencies and improvements in operational logistics by leveraging a single team. In addition, with these services you will have the greatest staffing flexibility to manage labor needs most efficiently based on demand with our ability to flex our teams to support multiple services.
What can AHLA do for you?
Learn more about partnership opportunities.
Contact Today!