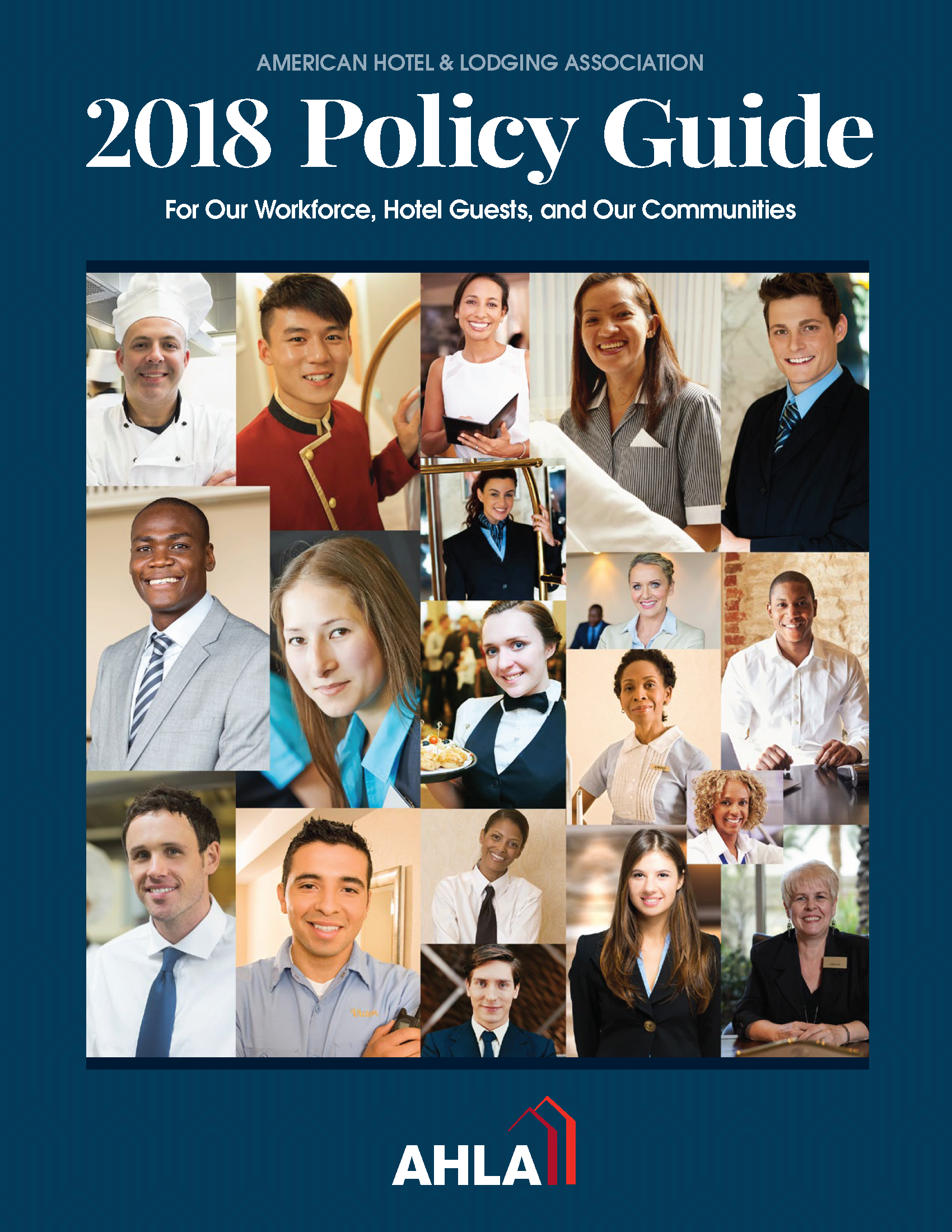 AHLA's 2018 Policy Guide highlights the advocacy issues of most importance to the hotel industry, along with AHLA's positions on those issues. Advocating on behalf of a dynamic industry that supports 8 million jobs across the country and $1.1 trillion in U.S. sales, AHLA seeks to advance policies that foster growth, job creation, travel and tourism promotion, and economic opportunities. 
As an economic engine to the American economy, contributing $590 billion annually and generating nearly $170 in taxes to federal, state and local governments, AHLA spearheads the hotel industry's national advocacy agenda. Sharing the lodging sector's story of opportunity, development, innovation and success, AHLA aims to drive public policy discussions and actions that:
Protect hotels' guests and stop online hotel booking scams;
Rein in illegal hotels;
Support the hotel industry's workforce; and
Promote travel and tourism.
---