AHLA RELEASES 2021 POLICY PRIORITIES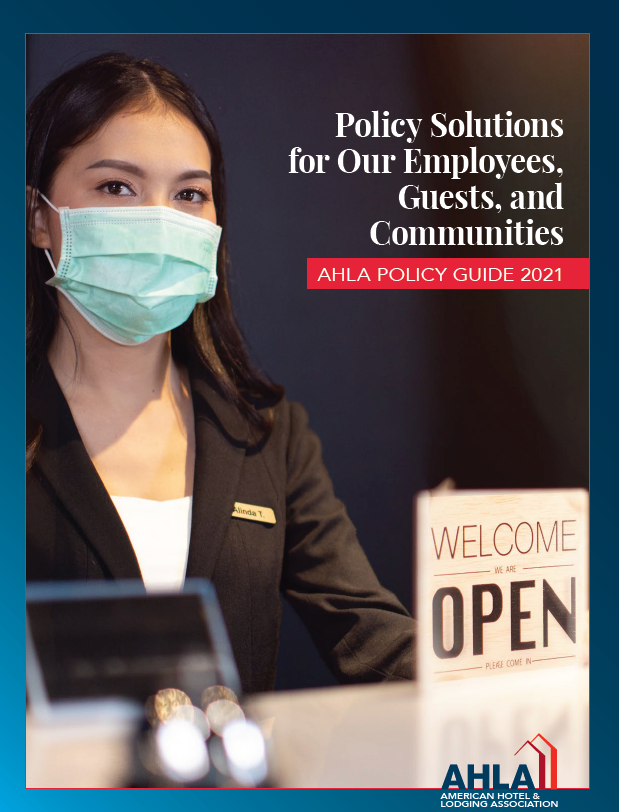 The AHLA Policy Guide 2021 highlights the hotel industry's advocacy agenda for the coming year.
AHLA is honored to lead the hotel industry's national advocacy agenda and share stories of opportunity, innovation, and service.
Our 2021 priorities include:
Supporting economic recovery and relief;
Bringing back travel;
Addressing our workforce needs;
Advancing a level playing field in the lodging sector; 
Protecting consumers online; and
Uniting the industry against human trafficking.
We will continue to work across the aisle to advocate for policies that will bring hotel jobs back, reignite the economy and strengthen the communities we serve.