Sunday, July 25, 5:00 PM PT
Westin Bonaventure Hotel & Suites 
Los Angeles, CA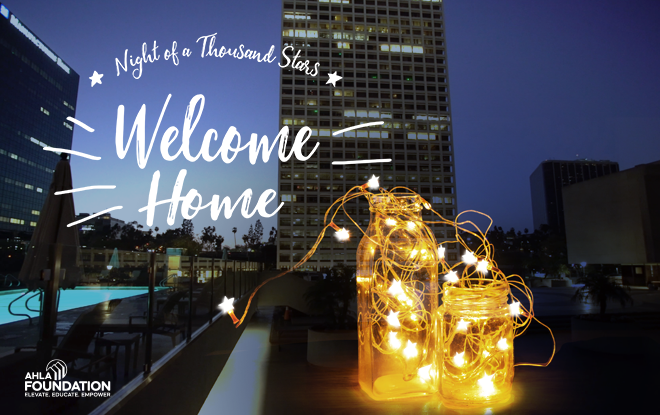 About the Event
After a year apart with only virtual gatherings, it's time for our industry to celebrate in person (socially distant of course) at AHLA's annual Night of a Thousand Stars gala! The night before ALIS, we'll honor the incredible resilience of hotel employees across the country and celebrate the AHLA Foundation programs that are helping the industry recruit and retain the stars of tomorrow. The hospitality industry is like a family and we are looking forward to welcoming home our family with a special, starlit reunion on a scenic pool deck in downtown Los Angeles.  We'll be joined by hoteliers from across the country including AHLA's board members, the 2021 Stars of the Industry award winners and up and coming hospitality super stars.
SUPPORTING THE FOUNDATION
While this year's celebration will be socially distant and outside – that won't stop us from doing what the hospitality industry does best – having fun while also serving those in need. All proceeds from the event will go directly to supporting the AHLA Foundation's vital workforce initiatives.  These programs are key to developing the incredible talent our industry depends on through training programs like the apprenticeship and the Empowering Youth Program, through scholarships and through our diversity, equity and inclusion initiative. 

Congratulations to our Stars of the Industry Award Winners and Finalists! 
James "Jimbo" Leahy, Door Attendant, Boston Marriott Long Wharf, North Star Award Winner
Patrick Montgomery, Training Specialist, Marriott International Gaylord Rockies Resort & Convention Center, North Star Finalist
Ivan Salazar, Director of Outlets, Wyndham Grand Clearwater Beach, North Star Finalist
Vanessa Stanley, Vice President, New Builds & Transitions, PM Hotel Group, Paving the Way Award Winner
David Piscola, General Manager, Hilton New Orleans Riverside, General Manager of the Year (Large Property) Winner
Michael Porter, General Manager, Motel 6 Saint Paul, General Manager of the Year (Small Property) Winner
Siji John, Hygiene & Well Being Manager, Hyatt Regency Orlando, Stevan Porter Emerging Hospitality Leader of the Year Award Winner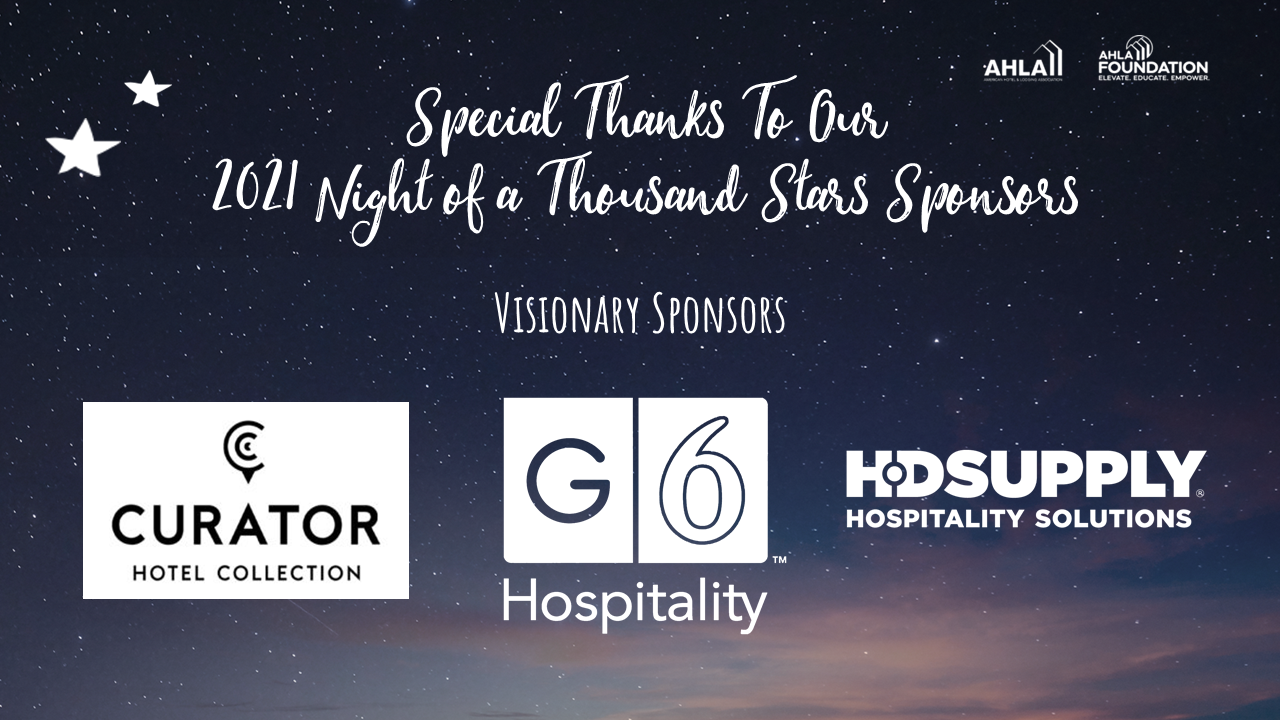 Registration
Purchase an individual ticket or Patron Sponsorship through the registration link. Please contact Kara Filer for additional information regarding sponsorship opportunities. 
Individual Ticket 

 $500.00

Patron Sponsorship
(5 tickets)

$5,000.00

Benefactor Sponsorship
(8 tickets)

$15,000.00

Visionary Sponsorship
(10 tickets)

$25,000.00
Secure Your Seat
---