Sunday, January 23, 2022
Los Angeles, CA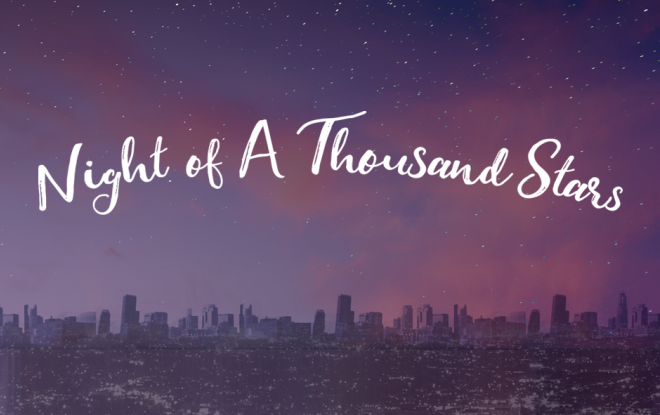 About the Event
The American Hotel & Lodging Foundation is excited to welcome our industry back to Los Angeles for the 4th Annual Night of a Thousand Stars Gala on January 23, 2022. Join us the night before ALIS, as we honor the incredible resilience of hotel employees across the country and celebrate the AHLA Foundation programs that are helping the industry recruit and retain the stars of tomorrow. 
2022 Stars of the Industry Award Nominations Now Open! 
The Stars of the Industry Awards are the U.S. hotel industry's premier national awards program and recognize the incredible people who drive our industry day in and day out. From the back of the house to the front of the house, the Stars Awards celebrate excellence in our industry and are featured each year during the Night of a Thousands Stars gala. 
Does your hotel have a super star who deserves to be recognized? Nominate them for a 2022 Stars of the Industry Award! 
Click HERE to nominate your Star
The nomination portal will close on Friday, October 1, 2021 at 11:59 PM EDT. Please contact Allison Brennan for questions on the nomination process. 
2022 Night of a Thousand Stars Award Categories
North Star Award: Lodging Employee of the Year
General Manager of the Year (large and small properties)
Paving the Way Award
Stevan Porter Emerging Hospitality Leader of the Year
Hotel Heroes Campaign
Select applicants will be recognized as part of AHLA's 'Hotel Heroes' social media campaign, created to celebrate the incredible people who have risen to the challenge during this pandemic. Only EARLY-BIRD Stars of the Industry applicants who provide photos or video footage will be eligible.
Registration
We look forward to seeing you on January 23, 2022 as we recognize the Foundation and honor our Stars of the Industry.  
For sponsorship opportunities, please contact Kara Filer. 
Nominate Your Star
---