Portal Closes: June 24, 2022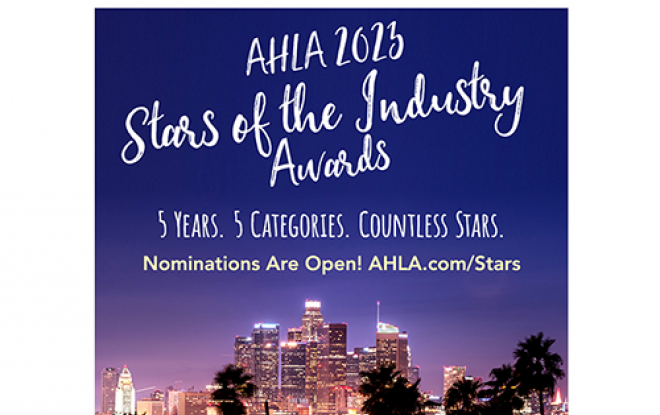 About the Event
Each year, the Night of A Thousand Stars gala celebrates the hotel industry's most important VIPs – the property-level talent that makes the industry so unique. Throughout the evening, industry leaders commemorated the Stars of the Industry Award winners and the diverse individuals that embody the spirit of hospitality, while raising critical funds to support Foundation programs that are helping recruit and retain the industry stars of tomorrow. 
The 2022 Stars of the Industry Awards had a record number of nominations and we know this year will be no different! 
2023 Stars of the Industry Awards Categories: 
North Star Lodging Employee of the Year Award 
General Manager of the Year (Select- Service Property)
General Manager of the Year (Full-Service Property) 
Stevan Porter Emerging Hospitality Leader of the Year
Paving the Way Award (Recognizing Female Trailblazers) 
*All award winners and finalists will be flown out to Los Angeles, California for our Night of a Thousand Stars Gala in January of 2023. Flights and a two-night accommodation will be covered by AHLA.
Learn more about nomination criteria and our nominations here. 
Hotel Hero Campaign
Your Stars nomination(s) may be chosen as a Hotel Hero to be featured in AHLA's weekly Hotel Lobby. The campaign aims to honor our nominations throughout the lead up to our Night of a Thousand Stars Gala. A nomination that is featured in the campaign remains eligible to win their nomination category. 
---