AHLA Job Benefits
AHLA's competitive benefits package includes:
Paid Time Off, paid Holidays, time off between Christmas and New Years
Healthcare benefits – Medical, Dental and Vision
401(k) Retirement Plan with company match up to 6%
Short and Long Term Disability coverage
Life Insurance coverage
Flexible Spending Accounts for: health care, dependent care, transit and/or parking expenses
Our Culture
We are seeking results-oriented professionals who are motivated to make a difference and willing to grow. We offer a collaborative work environment, competitive salary, generous benefits package, and the opportunity to be part of a successful organization that truly values the creativity and initiative of its staff.
At AHLA, we value enthusiasm, and dedication to the task at hand. Our people are friendly, the dress code is business casual, and the culture is open, respectful, positive and supportive. To achieve our strategic goals, means bringing the best ideas and the strongest work ethic to our members. This means examining every task to see how we can provide the greatest value. At the same time, we understand the importance of life beyond the office, and we encourage a reasonable balance between work and home. 
Professional development is an important part of AHLA's culture. Staff have many opportunities to learn from one another and can select from formal and informal training and development activities to further their skills. If you want to get to know your colleagues better, there are lots of occasions to do so. We hold monthly staff meetings, which normally include birthday celebrations (and yes-cupcakes!) and we also host different events throughout the year to foster comaraderie & fun.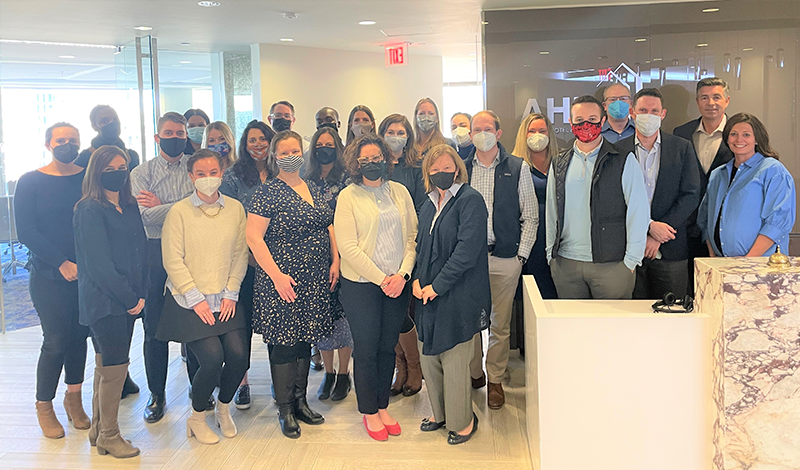 About AHLA
AHLA is a team-oriented association headquartered in DC, with a tradition of serving the hospitality industry for more than a century.  Whether you are advocacy focused, or looking to enhance our member value proposition, you can be sure that the work you do here, will have a lasting impact.
Learn More About AHLA
About AHLA Foundation
The hotel and lodging industry is vibrant, innovative and full of dynamic opportunities for upward mobility while serving (and supporting) its most important assets: its people. The AHLA Foundation, the charitable giving arm of the American Hotel & Lodging Association, is dedicated to helping people build careers, improve their lives and strengthen the lodging industry. We are a dynamic, entrepreneurial organization that is poised for growth and works hand-in-hand with AHLA to advance the industry.
Learn More About AHLA Foundation