Creating Opportunities, Supporting Communities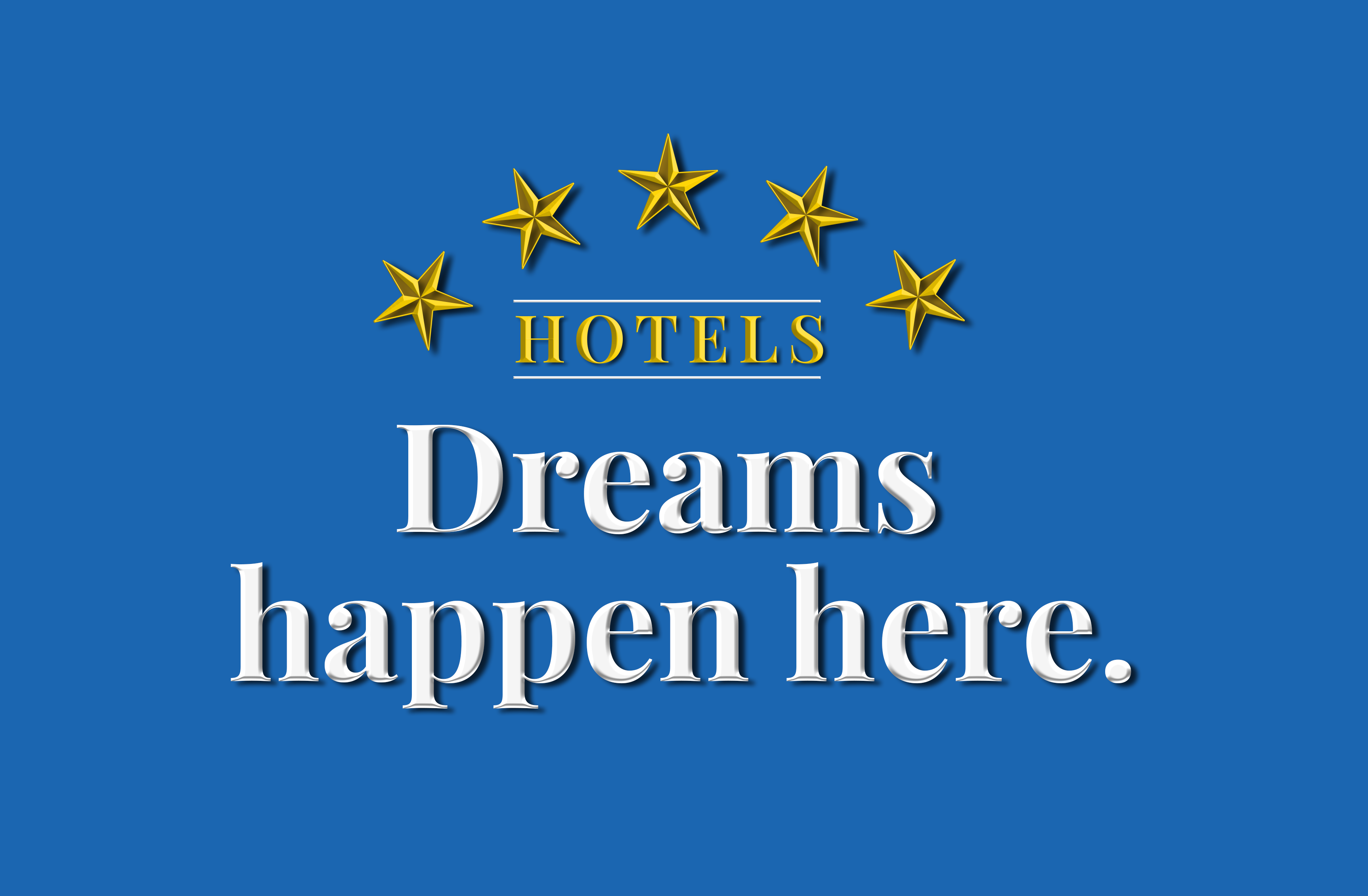 Dreams Happens Here is a national awareness campaign to showcase the career advancement opportunities, community commitment, and economic importance of hotel and lodging businesses to every city and state across America.
The hotel industry is in the business of people, serving our guests and providing lifelong careers for our employees. Not only do hotels create memorable experiences to make their guests' dreams come true, but hotels have the unique ability to provide employees with opportunities to achieve the American Dream.

Hear Personal Stories From Our Industry
Positive Impact: Key Stats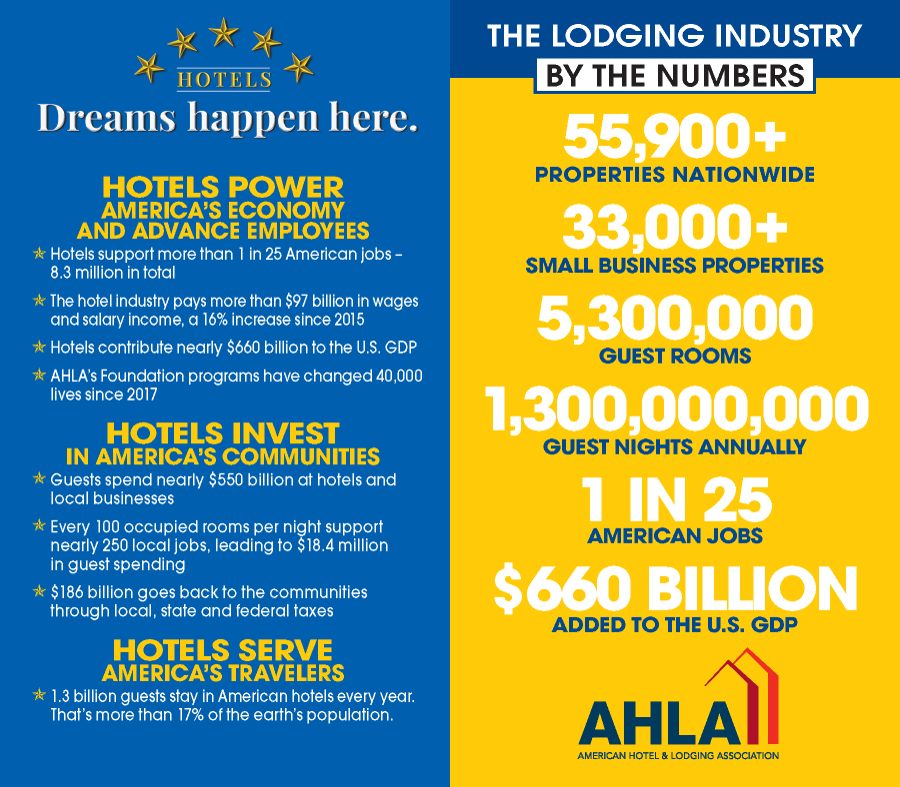 Dreams Happening Across the Country
AHLA and AHLEF are joining with community-based organizations in major cities across the country to offer grants to help attract young people for careers in the hospitality industry.
Learn More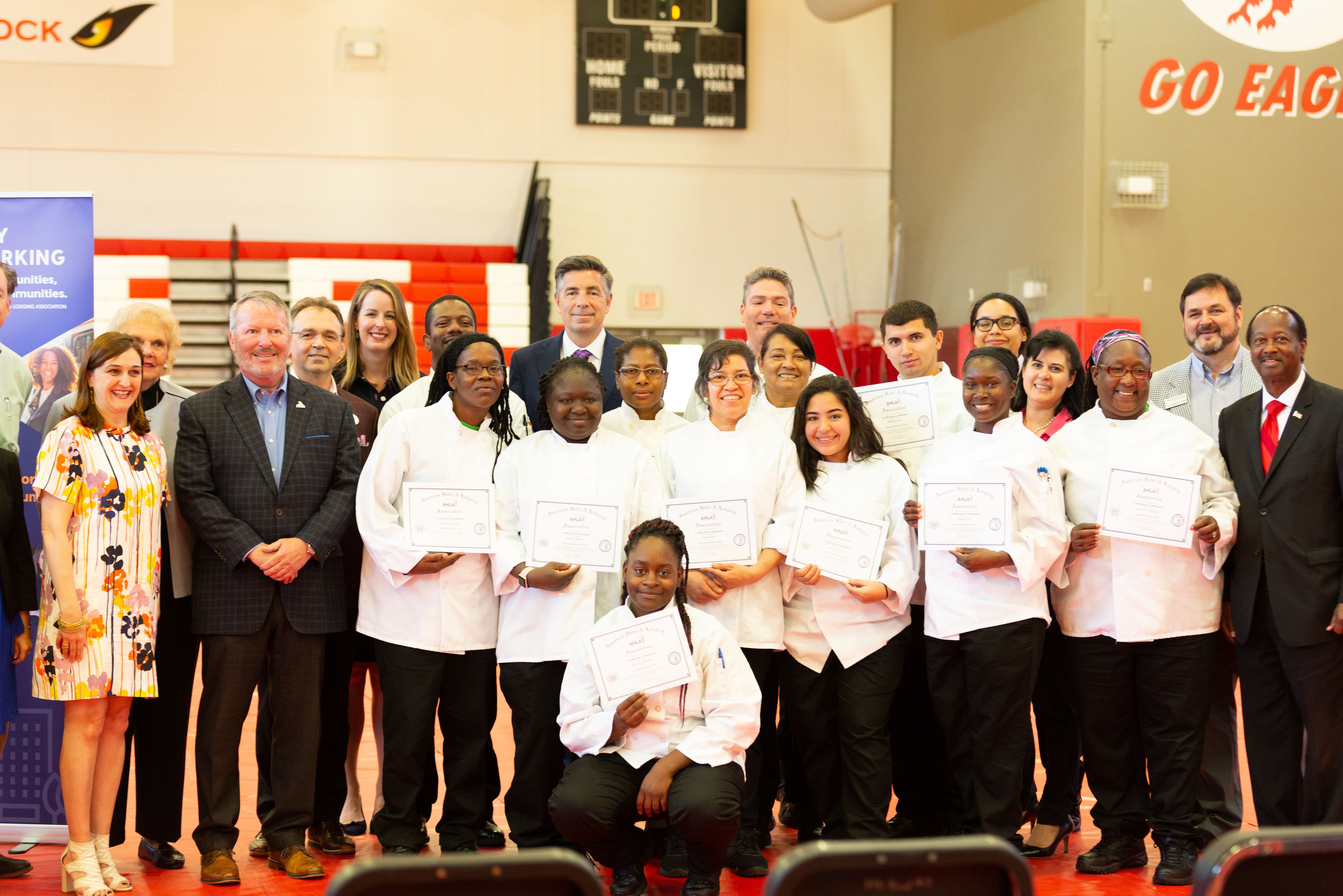 Oxford Economics Study
This represents the most thorough economic impact analysis of the hotel and lodging industry to date.
Access the Report Here
State Facts
America's lodging industry is working hard in all 50 U.S. states and the District of Columbia.

Get a snapshot of each state and congressional district's lodging industry and the broad economic contribution it makes to that state and its citizens.
Search Your State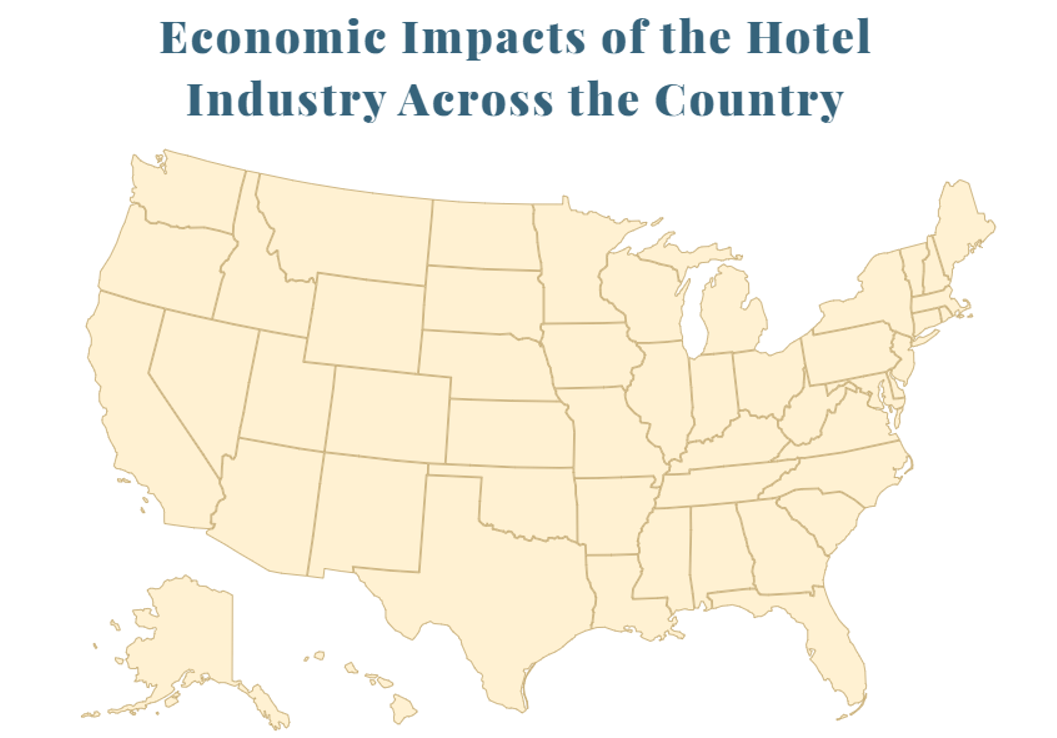 Talking Points
Members only resource offering high level bullet points on the key issues affecting our industry today.
Learn More