June 11, 2020
Marriott Marquis, Washington, D.C.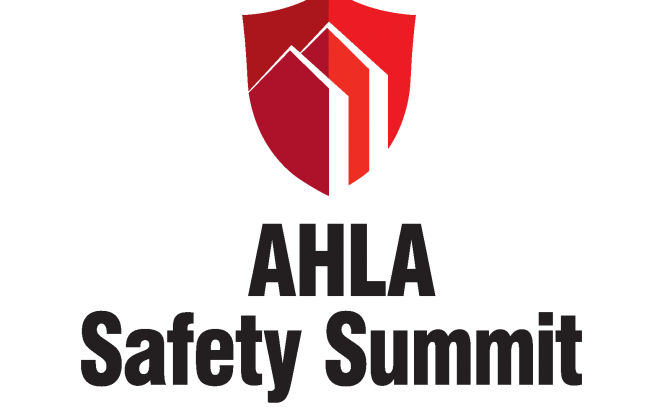 About the Event
AHLA members are invited to attend the AHLA Safety Summit on June 11 at the Marriott Marquis, Washington, D.C.
 
IMPACT OF CORONAVIRUS ON SCHEDULED AHLA EVENTS
AHLA is closely monitoring the rapidly evolving COVID-19 situation in the United States. We are engaging with government agencies and gathering information and guidance regularly. As the association looks ahead to future events, the health and safety of our members is our top priority.
To help prevent the spread of COVID-19, the White House is urging people to avoid social gatherings of more than 10 people. The Centers of Disease Control and Prevention (CDC) had previously recommended that in-person events with 50 or more people be postponed or cancelled over the next eight weeks. The CDC has also warned vulnerable populations to avoid unnecessary travel at this time. 
The AHLA Safety Summit is scheduled for June 11th which falls outside of this window and remains scheduled as planned. AHLA will continue to monitor the circumstances and re-evaluate as necessary. Registration refunds will be issued should we need to cancel.
We know this situation will dramatically affect your business and your employees for the foreseeable future, and we are hard at work helping our industry respond to this crisis. Our team has up-to-the-minute resources and information available here.
Information about future programs and events can be found on our calendar or by contacting Allison Brennan  on our conventions and events team. 
Hotel Accommodations
The Marriott Marquis, Washington, D.C. is the host hotel for Safety Summit. The group rate is $299++/night. Please click here to book.
Registration
Please click below to register for the 2020 AHLA Safety Summit.
Register Now
---