Sylvania, Ohio – August 3, 2017 – Congressman Bob Latta (R-OH) today toured the Wingate by Wyndham Sylvania/Toledo as part of the American Hotel & Lodging Association's (AHLA) "Heart of the House" hotel tour program to meet with hotel employees and see firsthand the career opportunities granted in the hotel industry. Following the tour, Congressman Latta participated in a roundtable discussion with AHLA, the Ohio Hotel & Lodging Association (OHLA), and more than two dozen local hoteliers on issues facing the industry. Topics discussed included travel and tourism promotion, consumer protection, and the positive contributions hotels offer to the local community through job growth and economic development.
Ohio hotels generate more than $3 billion dollars in tax revenue every year while guests spend more than $8 billion annually during their hotel stay, playing a vital role in strengthening the state's economy. As a prevalent tourist destination, the Buckeye State provides 184,000 hospitality jobs, contributes more than $13 billion to the U.S. economy, and produces more than $25 billion in business sales. Review the facts and figures on how Ohio hoteliers contribute to the economy and local jobs by clicking here. 
"I appreciated having the opportunity to meet hotel associates who provide an essential service in the area," said Latta. "The hospitality industry supports countless jobs in Northwest Ohio and West Central Ohio and also helps boost our economy by bringing visiting tourists to the region. Hearing from the leaders in this sector will help guide my understanding of the benefit that hotels are providing while also highlighting obstacles that these businesses face."
Today's tour was led by Wingate by Wyndham Sylvania/Toledo's General Manager, Lea MacLaren, and was accompanied by AHLA's Vice President of Government Affairs, Maryam Cope, and Ohio Hotel & Lodging Association's Executive Director, Joe Savarise.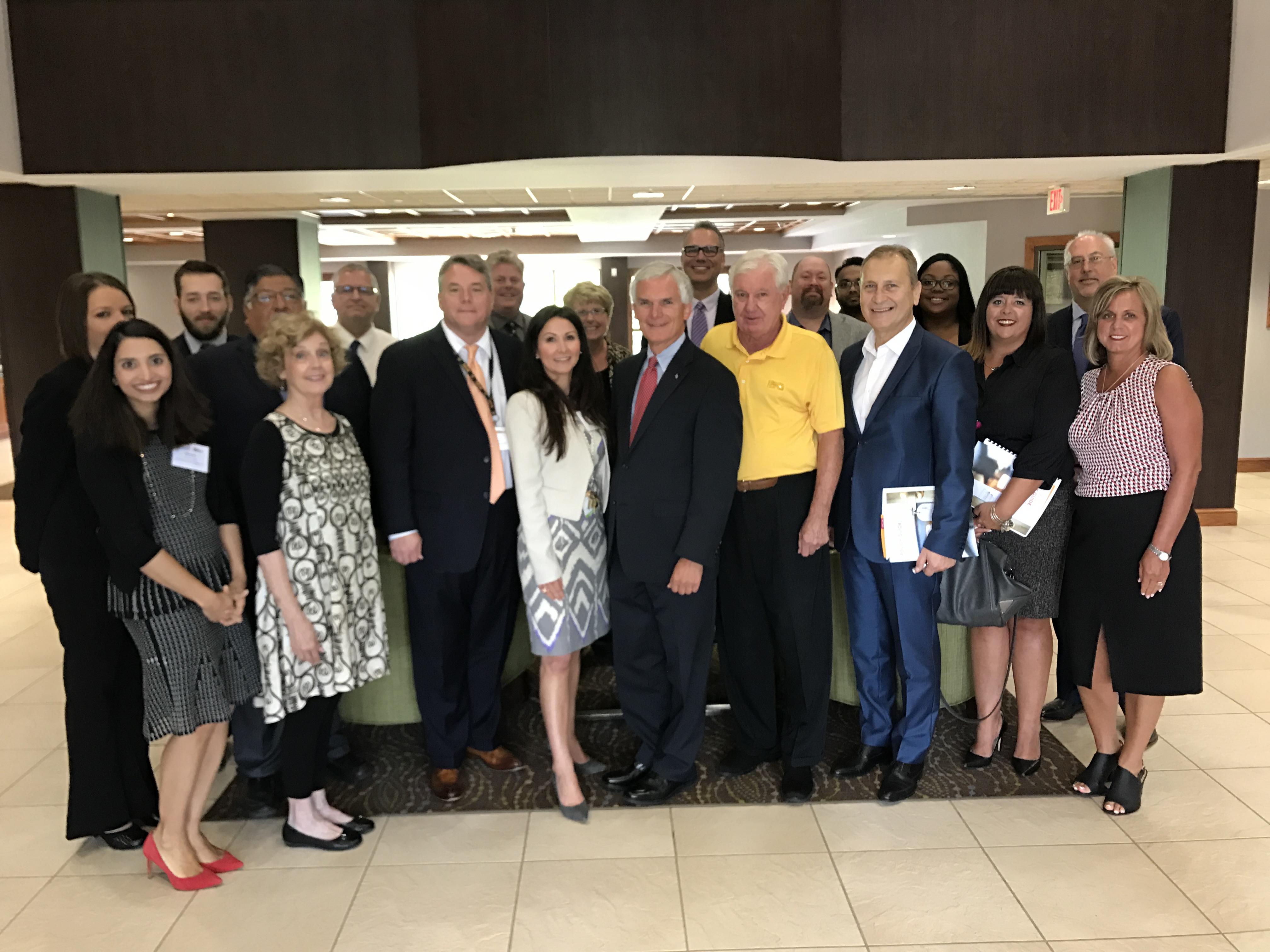 "As a proud Ohioan and hotelier, it was an honor to welcome Congressman Latta into the Wingate by Wyndham Sylvania/Toledo, a place we like to call a home away from home for our guests and locals who use our meeting spaces," said General Manager Lea MacLaren. "Hospitality is the heart of this industry and we pride ourselves on securing the best talent while continuing to contribute to our local community."
"We appreciate Congressman Latta's commitment to our industry and to the growth of the travel economy," said Joe Savarise, Executive Director of the Ohio Hotel & Lodging Association. "The opportunity to sit together and discuss real issues impacting businesses throughout the district allows us to move forward with plans that will protect consumers and that support jobs and economic activity in Northwest Ohio."
AHLA engages with members of Congress on the "Heart of the House" hotel tours to provide an in-depth look at the career opportunities available as well as the economic and community impact of the lodging industry.
Click here to learn more about how best to avoid online booking scams, and click here to learn more about AHLA's Search Smarter campaign, aimed at raising awareness of deceptive online marketing practices and the need for more transparency as consumers shop for hotels online.
###
About the Wingate by Wyndham Sylvania/Toledo
Making guests stays memorable in hospitality since 2003, the Wingate by Wyndham was the first hotel built in vibrant, historic, downtown Sylvania, Ohio. The locally owned and operated property provides award-winning hospitality services to travelers and the local community. With a mission to deliver memorable experiences through personalization, innovation and flexibility, the hotel's "Count on Me" service culture has earned it numerous awards, including TripAdvisor certificate of Excellence, 2015-2016 Quality of the Year award for Wingate by Wyndham Brand, and Best of Wingate by Wyndham for 2015 and 2016. The hotel's team members participate in green initiatives and community outreach, and are active in local nonprofit organizations, the local chamber, convention and visitor bureaus, and industry associations. Whether visiting for business or leisure, the Wingate by Wyndham Sylvania/Toledo is the premier hotel in the area, providing an ideal location for your next Northwest Ohio stay or meeting. Learn more at www.wyndamhotels.com or call 419-517-2000.