Overview
Representing the most thorough economic impact analysis of the hotel and lodging industry to date, this new, comprehensive analysis of the industry was conducted by Oxford Economics and is based primarily on data from federal agencies and from leading providers of travel and hotel industry data, STR and Longwoods International. The data reveals that the industry is a driver of economic growth, supports millions of jobs, spurs community development, and provides guests and consumers with unrivaled experiences and satisfaction.
Download Report
Hotels support more than 1 in 25 American jobs – 8.3 million in total
The hotel industry pays more than $97 billion in wages and salary income, a 16% increase since 2015 
 Hotels contribute nearly $660 billion to the U.S. GDP
AHLA's Foundation programs have changed 40,000 lives since 2017
Guests spend nearly $550 billion at hotels and local businesses
Every 100 occupied rooms per night support nearly 250 local jobs, leading to $18.4 million in guest spending
$186 billion goes back to the communities through local, state and federal taxes
1.3 billion guests stay in American hotels every year. That's more than 17% of the earth's population.
State Facts
America's lodging industry is working hard in all 50 U.S. states and the District of Columbia.

Get a snapshot of each state and congressional district's lodging industry and the broad economic contribution it makes to that state and its citizens.
Search Your State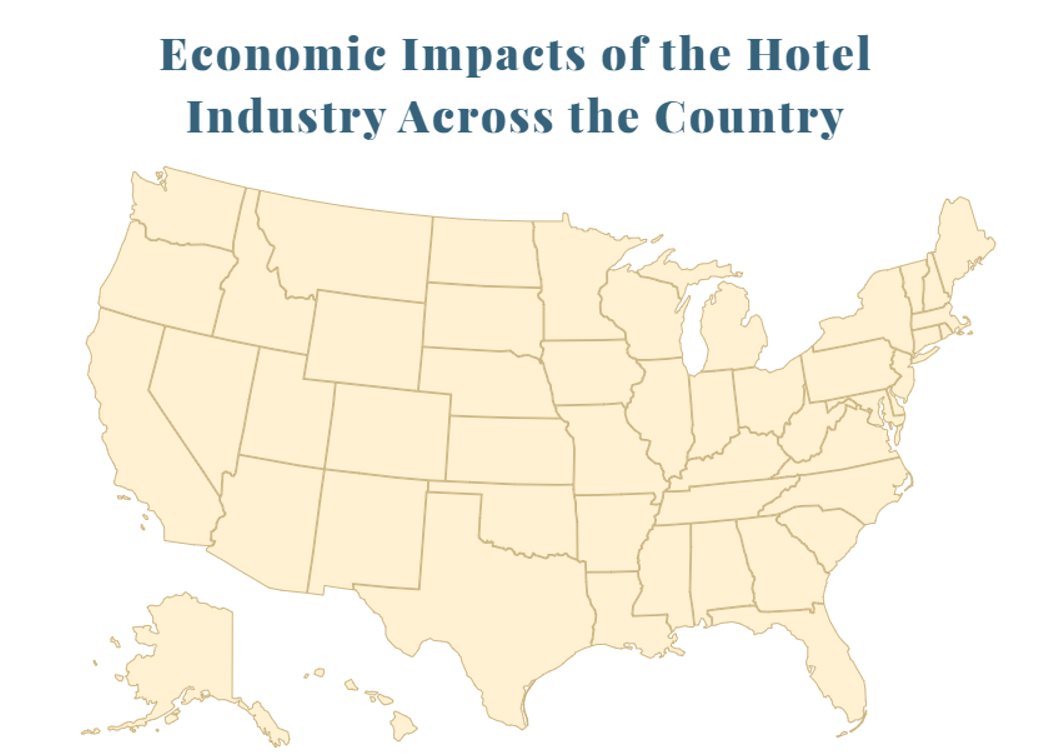 Talking Points
Members only resource offering high level bullet points on the key issues affecting our industry today.
Learn More