AHLA hosts signature events, both in-person and virtual, with opportunities for sponsorship, networking and timely updates on all aspects of the hospitality industry.
AHLA On The Road
AHLA is going on the road to great American cities around the country! Register today for AHLA's free hotel conference series.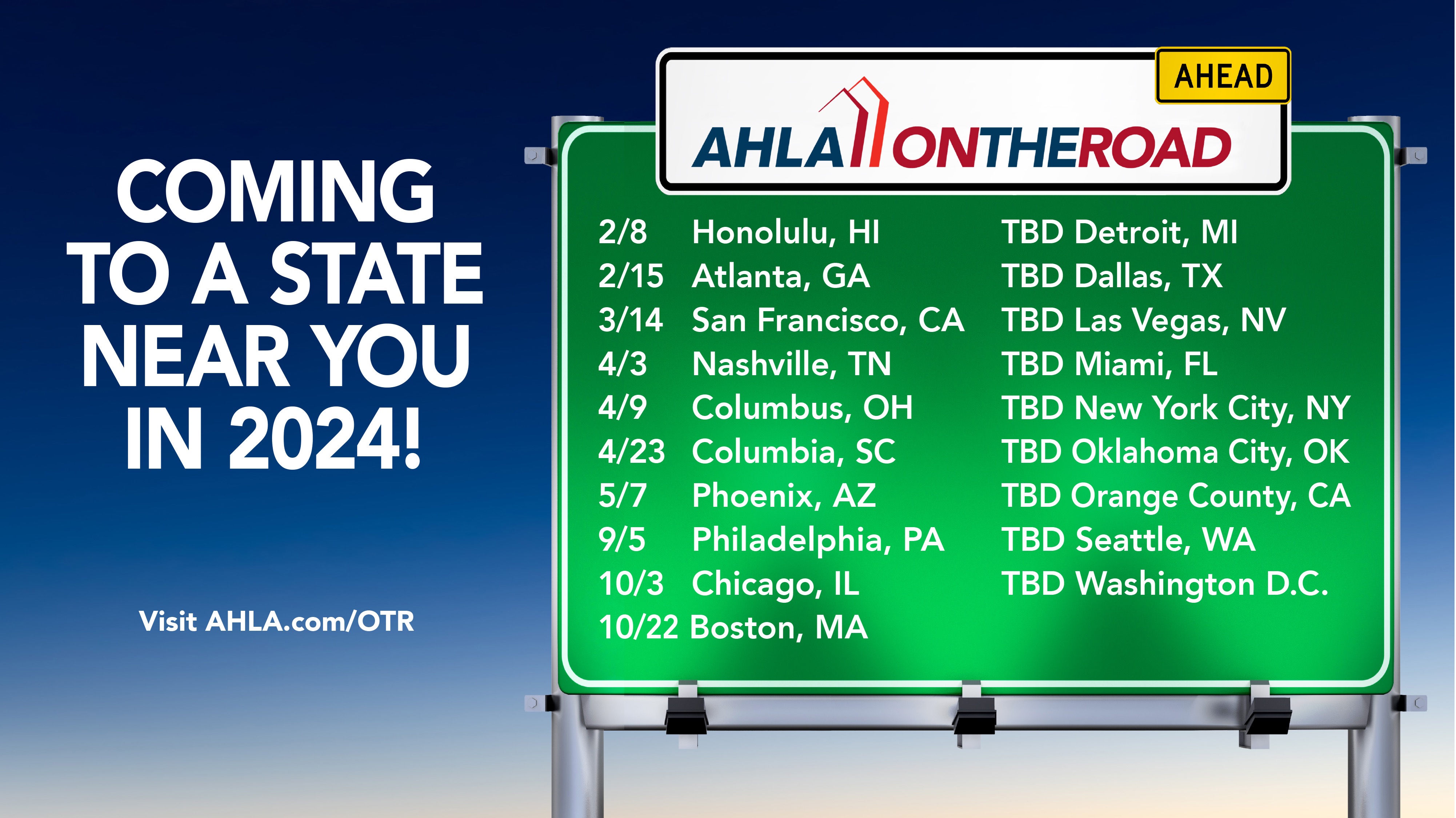 2024 Night of A Thousand Stars
The Night of a Thousand Stars gala celebrates the hotel industry's most important VIPs: the property-level talent that makes the industry so unique. Join over 500 AHLA and AHLAF board members, industry executives, brand representatives and owners for the 6th annual Night of a Thousand Stars Gala on Sunday January 21st, the night prior to the ALIS conference start!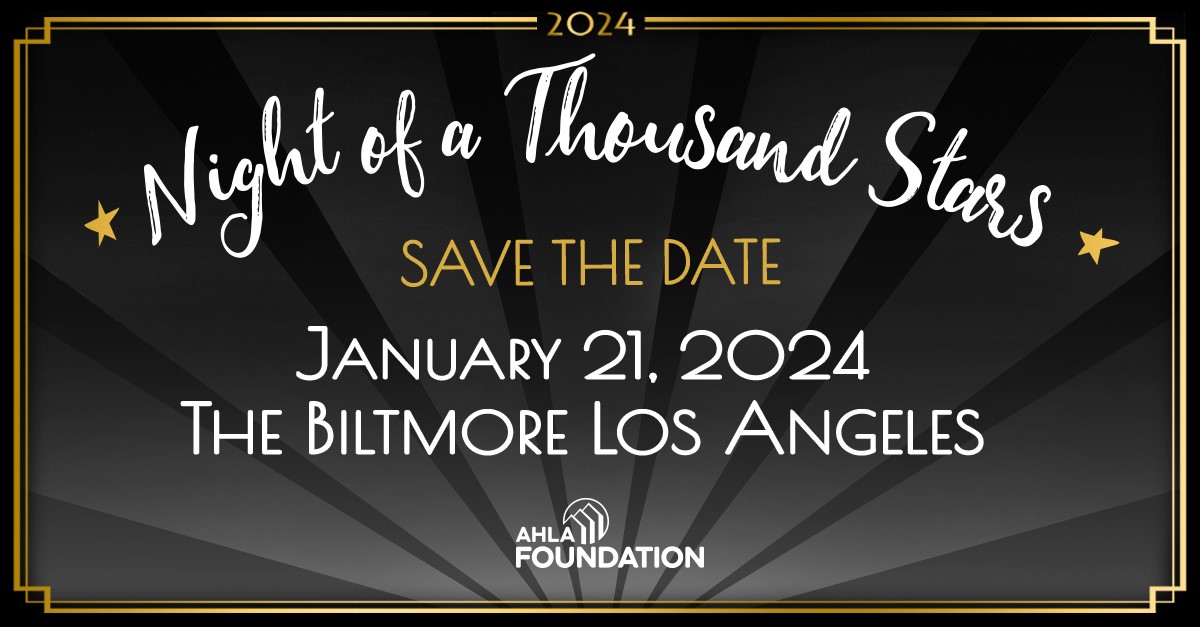 Access AHLA's Full Webinar Library
Members can log in to browse through AHLA's collection of webinar recordings.
Watch Past Webinars
Become An Event Sponsor
AHLA offers a wide range of sponsorship opportunities to accommodate any budget. Special incentives and exclusive, custom-made opportunities allow you to engage in more exciting ways than ever before. AHLA membership is required to become an event sponsor or association partner.
Industry Events
Looking for a hospitality event in your area, or interested in events about a specific topic? Check out our industry calendar to see major events happening across the hospitality industry.