Legislative Updates
The CARES Act, a $2.2 trillion stimulus package has now passed the Senate and House. The bill includes several important provisions that AHLA advocated for, including:

$349 billion in small business loans;
Expanded unemployment insurance, tax rebates and business tax provisions;
Funding for hospitals, healthcare facilities and providers;
Funding for impacted industries, including hotels. 

Summaries of the three bills along with an in-depth summary document of the CARES Act are available below:
AHLA will continue to work with Congress and the Administration to ensure the hotel industry is represented and supported in any of the future legislation surrounding the Coronavirus pandemic and recovery efforts.  
State and Local
Regulatory Updates
DOL guidance on paid sick leave and expanded family and medical leave under "The Families First Coronavirus Response Act".
Treasury, IRS and Labor announce plan to implement Coronavirus-related paid leave for workers and tax credits for small and midsize businesses.
Fed encourages financial institutions to work with borrowers affected by COVID-19.
Federal Reserve expects to announce soon the establishment of a Main Street Business Lending Program to support lending to eligible small-and-medium sized businesses, complementing efforts by the SBA.
Small Business Relief Resources

Exclusive SBA Webinar (3/26/20) 
Watch Online
As part of H.R. 6074, the Coronavirus Preparedness and Response Supplemental Appropriations Act, 2020, the Small Business Administration was injected with funds and directed to issue low interest loans up to $2 million in assistance per small business that is affected by COVID-19 in eligible areas.
1-800-659-2955 (SBA Customer Service Center)
SBA announced automatic deferrals for existing SBA disaster loans through December 2020.  More information on the deferrals can be found here.
What We Know
With the World Health Organization announcing that the Coronavirus is a public health emergency, the American Hotel & Lodging Association is sharing the most updated facts and resources with you to inform both your employees and your guests.
Hotels already follow strict guidelines and protocols designed to help prevent spread of diseases from the flu to less common illnesses, and AHLA will continue to monitor the latest developments tied to this virus issued by government and health officials.
In these kinds of evolving cases, it is imperative that we stay informed, be vigilant, and adhere to official guidelines. To that end, we encourage our members and guests to get the latest information from the Centers for Disease Control (CDC) webpage. In addition, we urge all individuals and families particularly traveling internationally to China to heed the Centers for Disease Control (CDC) guidelines and recommendations for travelers.
AHLA has released a prevention & preparedness resource featuring relevant information from government and public health agencies, industry experts and more. 
View the COVID-19 Resources Guide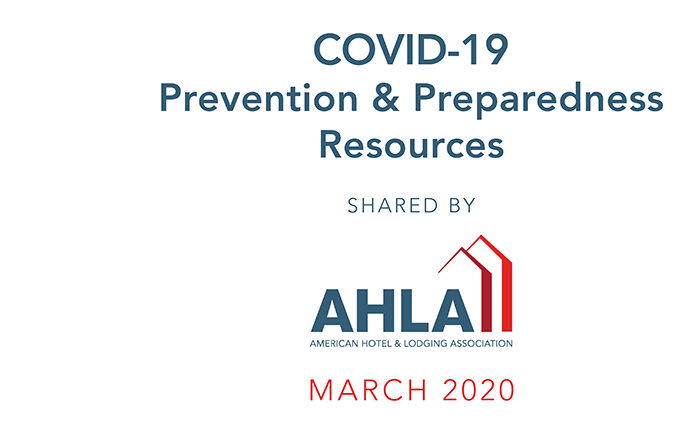 Member Resources
From best practice reports, downloadable posters to the latest CDC regulations - get the latest AHLA and government resources.
View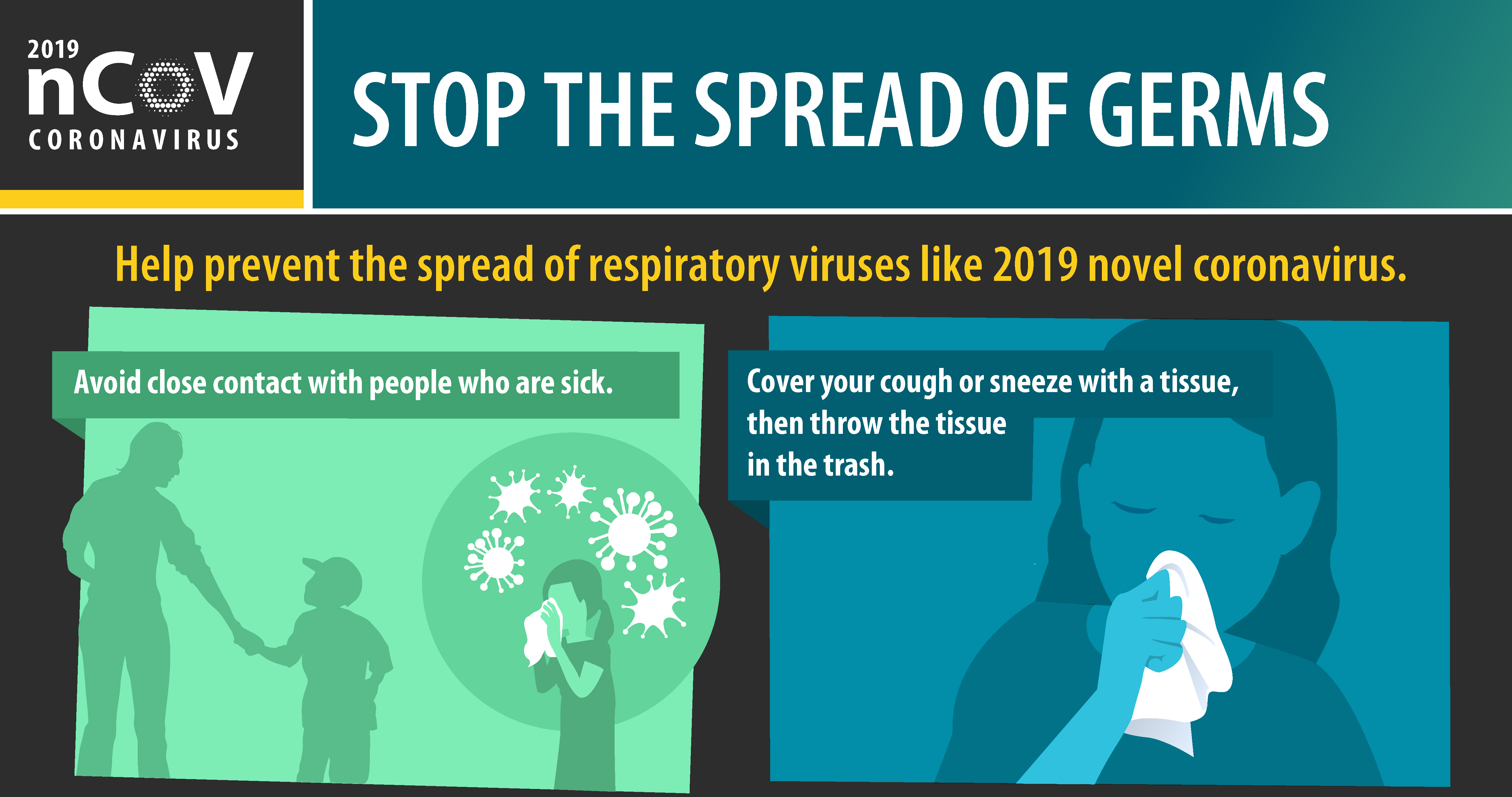 Share Your Story
We know that COVID-19 has and will continue to dramatically affect your business and your employees and we want to hear from you.
Share Your Story Here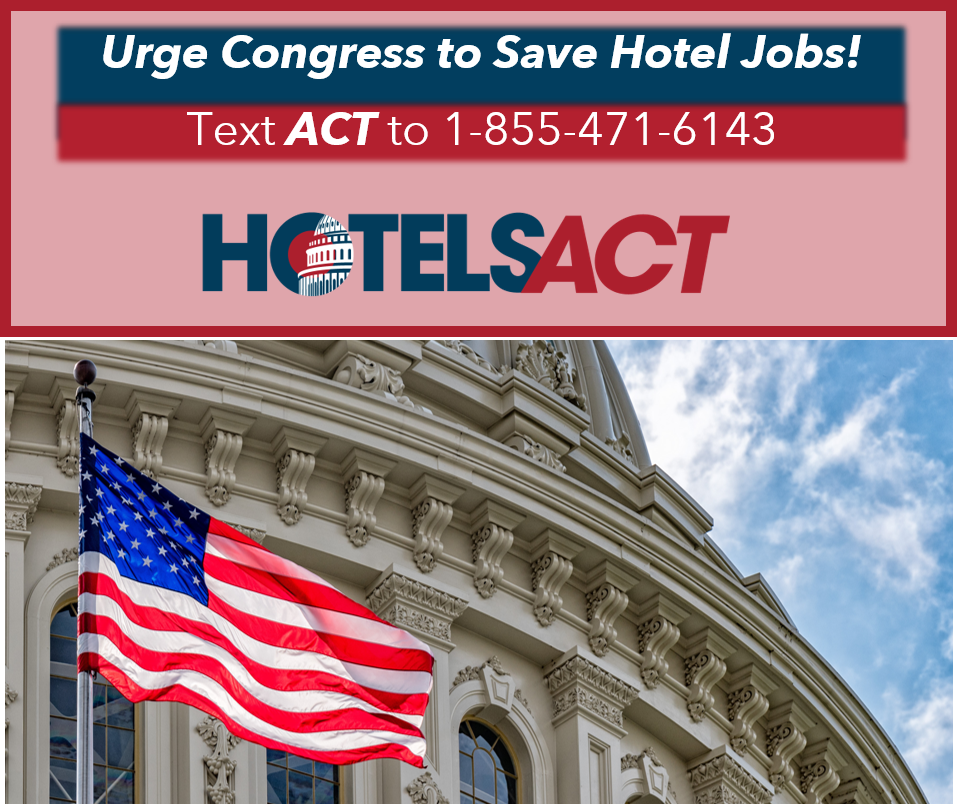 COVID-19 Webinar Series
Upcoming Webinars
New webinars will be announced here as available.
Past Webinar Recordings
The following Coronavirus-related webinar recordings are available in the AHLA Webinar Archive and via the links below. Please login with your member ID to view the recordings: